Crooksville High School Signing Day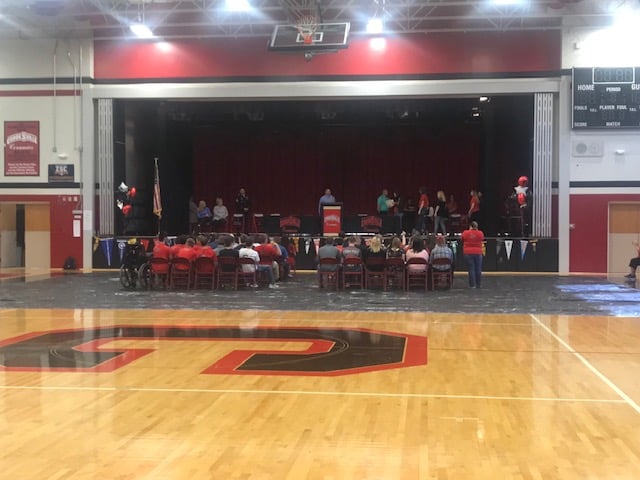 CROOKSVILLE, Ohio – Family, friends, and fellow students gathered together on Wednesday, May 15th at Crooksville High School for the graduating seniors.
The Signing Day event is to celebrate those who are going on to college, the workforce or into the Military. Director of Education Services Heather Sands with the Muskingum County Community Foundation and Scholarship Central said it is overall a very exciting day for the Crooksville students.
"They actually walk up on the stage just like they were signing for athletics signing and they sign for where they're going to enter the workforce or if they're going into the Army or the Marines and a lot of students whether they're going to go to a two year or four year institution or attend a technical school," Sands said.
There were representatives from different colleges and branches of the Military at the event to celebrate those who will be attending their association. Sands said the students not only have a ton of support from friends and family but every student that graduates from Crooksville High School that is involved in the GEAR UP Program will receive a scholarship from Scholarship Central.
"This is the largest group of parents I think we've ever had and I think it's awesome because they're in here cheering right along with them. The cowbells, the airhorns, it's very much a good time for all the students involved," Sands said.
If you would like to learn more about the programs and activities through Scholarship Central's GEAR UP Program, head to the MCCF website.