Dancing Divas: Sweetheart's and Surprises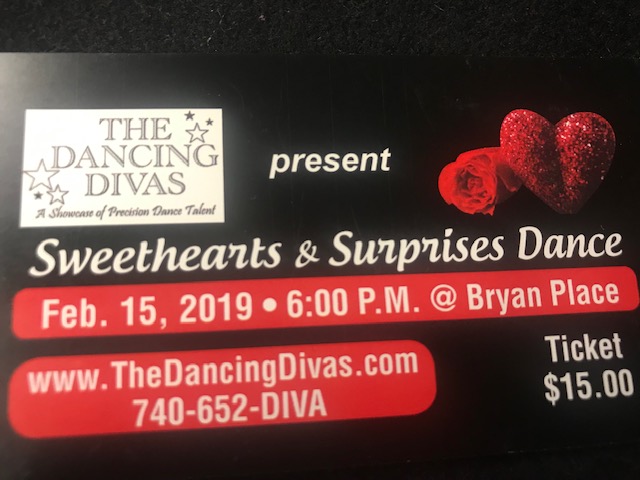 ZANESVILLE, Ohio – Zanesville's Dancing Divas will be hosting their first ever Sweetheart's and Surprises.
The event will be on Friday, February 15th at Bryan Place. President of the Dancing Divas LeAnne Bader-Mock said it will be an evening full of dancing.
"We just wanted to give the public an opportunity to come out and dance and have fun," Bader-Mock said. "This isn't a show per se, it's just an evening of fun with your sweetheart or your friends that you want to bring to have a great evening and we have some surprises in store as well."
Bader-Mock said this is to get people up and moving and to have a fun night. It will help support an event they host every year called "Dancing with the Divas".
"The thing about the Dancing Divas is we love to dance and we want to promote our goal as 501C3 is to promote dance in our area and to get everybody moving. We do a lot of projects to support dance so this is our way of giving back and having the opportunity for all of us to have an evening of dancing and a fun night and bring your sweetheart along too," Bader-Mock said.
Tickets are $15 and they are available on the Dancing Divas website.