Daniel Alan Pieper (December 26, 1943 – September 14, 2010)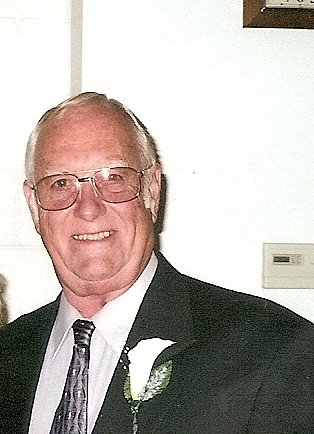 Zanesville,
Daniel Alan Pieper 66 of Nashport passed away on Tuesday September 14, 2010 at Genesis Bethesda Hospital. He was born on December 26, 1943 in Zanesville to Norris and Evelyn Powelson Pieper Sr. He was retired from Rockwell and was a full time farmer who collected and restored antique tractors.
He is survived by his loving wife Suella Campbell Pieper of Nashport, his mother Evelyn Powelson Pieper of Nashport, two sons; Chris (Renee) Pieper of Nashport and Greg Pieper of Zanesville. A brother Norris (Johnna) Pieper Jr. of Nashport and a sister Lynette (Bob) Mealey of Nashport. Eight Grandchildren; Marcus (Elizabeth) Pieper, Caleb (Lydia) Pieper, Danielle Pieper, Benjamin Pieper, Cameron Pieper, Caitlyn Pieper, Christian Pieper and Cadan Pieper.
In addition to his father he was preceded in death by his grandparents Eldred and Lois Powelson and Alvin and Hazel Pieper.
Visitation will be held on Friday September 17, 2010 from 2- 4 and 6 – 8PM and Saturday one hour prior to service at THE SNOUFFER FUNERAL HOME 1150 W. Military Road Zanesville, Ohio.
Funeral Services will be held on Saturday September 18, 2010 at 1:00PM in the Snouffer Funeral Home Chapel officiated by Pastor Don Lain. Burial will follow at Zanesville Memorial Park Cemetery.
To send a note of condolence please visit www.snoufferfuneralhome.com or call our caring staff at 450-8000.