David Day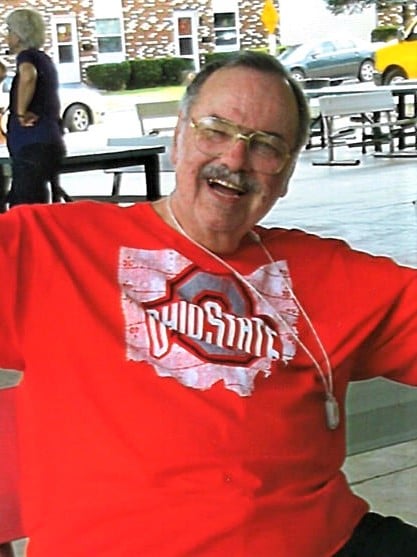 David Lee Day, 74, of Byesville, passed away Tuesday (August 29, 2023) at his home.
He was born June 14, 1949 in Rensselaer IN, son of the late Ugine Day and Estlene (Winters) Day.
David graduated from Cambridge High School and Meredith Business College. He worked as a bookkeeper at Fairmont Homes. He also worked at Eagle Fireworks in Quaker City for twenty-two years, retiring in 1998. David was a landlord in the Cambridge and Byesville area since 1983 and was a member of the Landlords Association.
He was a member of the Church of the Nazarene and the Byesville Assembly of God Church.
In addition to his parents, he was preceded in death by his son, Rodney Day; his brother, Randy Day; his sister, Norma Jean Allswede Nickolich; his maternal grandparents, Pauline and Walter Lee Winters; his paternal grandparents, Edgar and Violet Hiram; and a great-grandson, Aiden.
David is survived by his wife, Vicki (Denny) Day, whom he married September 15, 1973; two grandchildren, Katrina Day and Devin Day; a niece, Courtney Denny; his adopted son and daughter-in-law, Brian and Kimberly Jarrett; his adopted grandchildren, Elijah, Kierston, Gage, and Kylie; special friends who were more like family, Gary and Teresa Hewison; and a host of friends whom he came to know and love along his path with Jesus.
Visitation will be held Friday (September 1, 2023) from 11 a.m. to 1 p.m. at Black-Epperson Funeral Home, Byesville, where funeral services will follow at 1 p.m. with Evan. Woody Biggs officiating.
Burial will be at Northwood Cemetery, Cambridge.
As an expression of sympathy, the family suggests that memorial contributions in David's name be made to one of the following organizations: 1) Church of the Nazarene, 533 Jefferson Avenue, Cambridge OH 43725; 2) Byesville Assembly of God, 102 S 7th Street, Byesville OH 43723; or 3) Hospice of Guernsey Inc., PO Box 1165, Cambridge OH 43725.
Personal condolences may be sent to the family by visiting www.black-eppersonfuneralhomes.com