David R. Fusner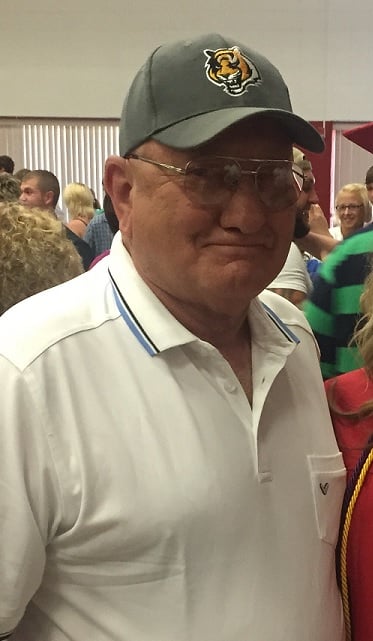 David Russell (Fuzzy) Fusner, 76 of Zanesville, passed away on Sunday, August 13, 2023, at the Highland Oaks Health Center in McConnelsville. David was born on March 10, 1947 in Zanesville, Ohio. He is the son of the late Russell and Mildred B. (Musselman) Fusner.
Dave retired from Armco Steel where he won several Iron Man Awards. He was a member of the VFW Post #1058, American Legion Post #29, and Zanesville Eagles #302. He enjoyed golfing, gardening, and bowling. He was an avid sports fan who enjoyed playing softball, watching the Cincinnati Bengals and Ohio State Buckeyes, and he loved watching his granddaughter, Kirsten show her horses. He was a Vietnam Veteran, and served his country in the US Army.
David is survived by his son, Eric (Stephanie) Fusner; his granddaughter, Kirsten (Shane Border) Fusner; his sister, Barbara Montgomery; his brother, Robert Fusner; as well as several nieces, nephews, and cousins.
In addition to his parents, David is preceded in death by his brother, Russell Fusner Jr.
In lieu of flowers please make memorial contributions in David's name to the Wounded Warrior Project at www.support.woundedwarriorproject.org
Visitations will be from 11 to 1 pm on Wednesday, August 16, 2023, at the Farus Funeral Home of Duncan Falls. Funeral services will be held 1 pm. Pastor John Exman will officiate the service. David will be laid to rest in Zanesville Memorial Park with full Military Honors provided by the US Army Color Guard and George Selsam VFW Post # 1058.
www.farusfh.com