WHIZ Sports 3-12-22: Sheridan Generals Fall Short In Title Game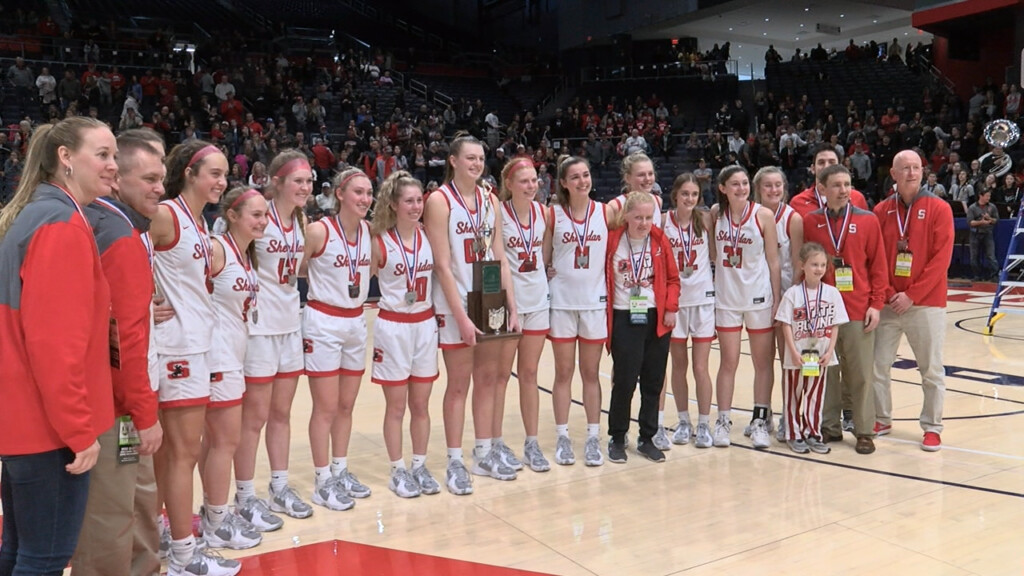 GAME #1: Sheridan Generals vs. Archbishop Alter Knights
DAYTON, OH- The Sheridan Generals girls basketball team looked to continue its momentum after winning a historic triple-overtime thriller in the state semifinal on Thursday.
But the Archbishop Alter Knights had other plans. The Knights jumped out to an early lead and did not look back, winning the state title 54-28.
Leading the Generals in the scoring column was Sheridan Senior Point Guard Bailey Beckstedt with 11 points while Faith Stinson chipped in ten.
Despite the loss, the Generals say they are proud of what they did this season.
"Like I was telling these girls in there our season is not defined by this one game. It's all about the relationships that we made this year and no one will ever forget this season," said Sheridan Head Coach JD Walters.
For Sheridan's seniors, this was their last game. But, they spoke on how they've cherished all the moments they've shared as members of the program and how they truly have been unforgettable.
"This whole season has been a lot of fun. We've made a lot of memories. It's hard to pinpoint just one exact moment to say was my favorite because I've enjoyed every second of it and I'm glad I got to spend my last senior year here with those girls in the locker room"
Ultimately, Walters highlighted how the young women on his team are more than just basketball players…but role models and inspirations to the younger generation in the community.
"I mentioned this in the locker room but my daughter is sitting right there and these kids are just role models. Every one of them. It doesn't matter just the basketball side of it. These kids are the greatest people that you can be around and for my daughter and our assistant that has some kids that are young. There's some other teachers with young kids. These girls are tremendous human beings to be around and I think that's going to be my biggest thing I'll remember about these kids and their legacy because she's finally old enough to look up to these kids. She has their posters hanging up in her room."
The Sheridan Generals finish the season with a 25-4 record.