Delores Hull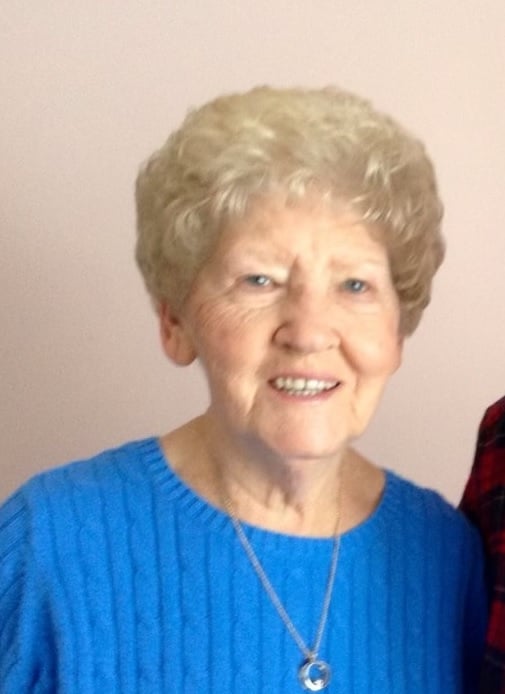 Delores "Dottie" J. Hull, 91 of Duncan Falls, passed away peacefully on Saturday, September 2, 2023 at Genesis Hospital in Zanesville surrounded by her loving family.
Dottie was born on May 27, 1932 in Poca, West Virginia. She is the daughter of the late Pearl G. and Bessie E. (Secoy) West. Dottie's life was devoted to caring for her friends and family. She was also active in social clubs such as the Olive Branch OES #251 and the Zanes and Janes Square Dance Club. She and her husband were members of the Wally Byam AirStream Club and they vacationed at the Land-O-Lakes Traveler's Rest Resort for over twenty-three years; and a devoted member of the St. John's Lutheran Church of Philo. Dottie's loving and kind heart touched many lives and she will be greatly missed by those she leaves behind.
Dottie is survived by her husband of seventy-three years, Donald L. Hull, whom she married on October 6, 1950; her children, Greg (Amy) Hull, Cindy (Norm) Tinkham, and LuAnn (John) Gatewood; her grandchildren, Chris Hull, Carrie (Eric) Bishop, Tarrie (Hank) Swiney, Chad (Jessica) Hull, Alex Gibbs, Andrew (Kandee) Tinkham, Josh (Wendy) Gatewood, and Todd (Jessie) Gatewood; her eighteen great-grandchildren; her one great-great granddaughter; her sisters-in-law, Alice West, Marlene Hull Foster; as well as her loving nieces and nephews.
In addition to her parents, Dottie is preceded in death by her brother, Richard West, her sister, Phyllis Reeves, and a sister-in-law, Mildred Tarrh.
Visitations will be from 4 to 7 pm on Tuesday, September 5, 2023, at the Farus Funeral Home of Duncan Falls. Funeral services for Dottie will be held at 1 pm on Wednesday, September 6, 2023. Pastor Frank Clifton will officiate the service. She will be laid to rest in Duncan Falls Cemetery.