Division VI and VII All-Ohio Football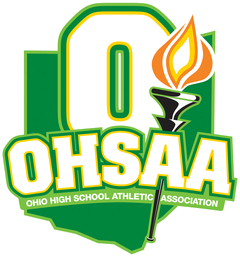 Sunday night the Ohio High School Athletic Association released this year's All-Ohio Football Teams for Division VI and VII.
The teams were selected by members of the Ohio Prep Sportswriters Association.
In Division VI Quarterback Zack Grafton from Buckeye Trail High School made second team All-Ohio on offense.
Several players were received special mention honors including Alex Lupton, Grant Myers and Liam Kirkpatrick all from Newark Catholic.
Issac Hickman and Jack Parry both of Buckeye Trail also were special mentions.
Crooksville's Brady Brannon made the All-Ohio list as a special mention.
In Division VII on the offense Bishop Rosecran's Senior running back Carter Dosch picks up first team honors. While teammate and fellow senior Matt Applegate lands on the first team defense list.
Other Bishops received special mentions including Nick Losco, Dalton Proctor and Marcus Browning.
Second team offense included lineman Brenden Saling a senior from Caldwell.
Two other Redskins made the roster as special mention including Drew Ivey and Dalton Wheeler.
The OHSAA plans to release the Division IV and V All-Ohio teams on Monday, followed by Division II and III on Tuesday.
The Division I All-Ohio team and the Ohio Mr. Football Award will be announced Wednesday.