Dog of the Week: Meet Knox & His 'Dream Team'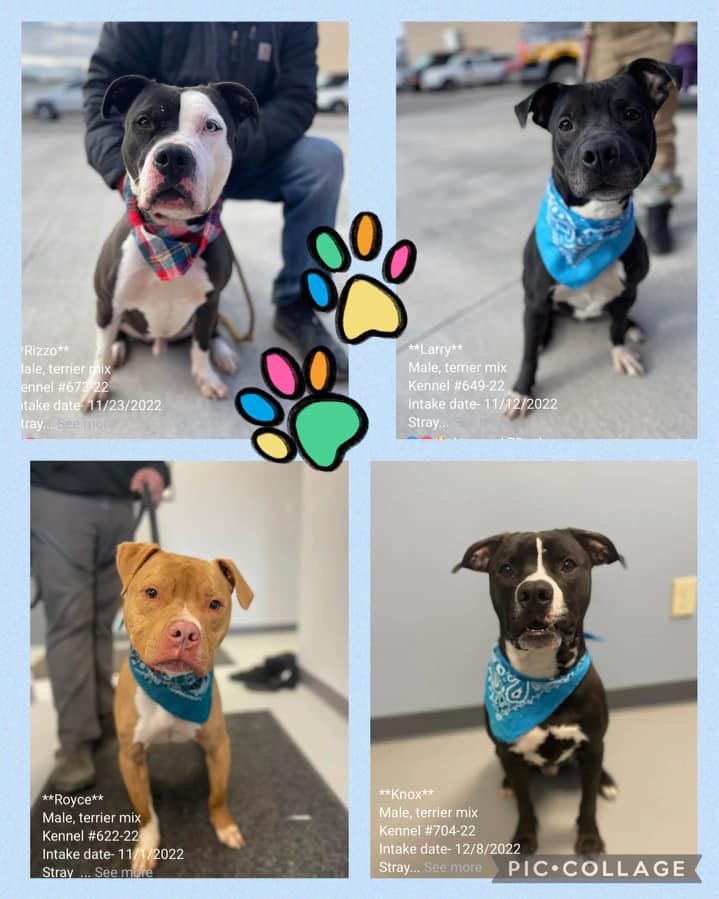 ZANESVILLE, OH – This week's dog of the week is one you've met before but now he's trying to get adopted with his "Dream Team".
Knox the 2-year-old terrier mix who loves walks and to go on car rides. He's been at the adoption center since December 2022, is neutered and up to date on all his vaccinations. 
Volunteer at the Adoption Center Doug McQuaid said Knox also keeps a pretty clean kennel because he's adapted well to the bathroom schedule at the center.
"Someone that would spend a little more time [with him] and get him used to your schedule, it would be very simple to keep him housebroken," McQuaid said. 
Knox has a few friends who've also been at the adoption center since 2022: Rizzo, Larry, and Royce who are all male terrier mixes. 
"He's apart of what we call the "Dream Team 4." McQuaid said. "They have all been with us since 2022 and were highly promoting all four [dogs]." 
The adoption center has a giant play area for interested adopters to come and play with and get to know any members of the Dream Team. 
If you are interested in adopting Knox or his "Dream Team" the Adoption Center recommends calling (740)-453-0273 and making an appointment.