Dog of The Week: Meet Tequila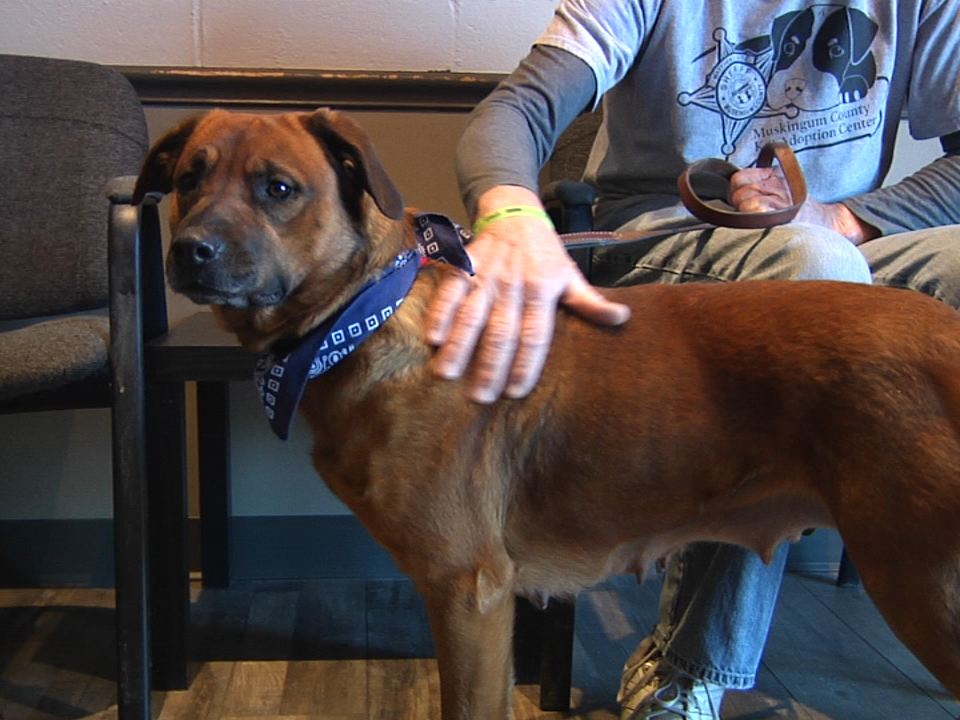 ZANESVILLE, OH- Why not "take a shot" at bringing this week's Dog of the Week into your family.
Tequila is a three-year-old Lab Mix that is a big fan of people, but not all dogs. She enjoys car rides and can keep a clean kennel. K9 Adoption Center Volunteer Doug McQuaid said that Tequila can also help you get exercise as the weather starts to warm.
"It would be probably better, especially with the warm weather, what better time to adopt a dog that you can do some exercising, running, maybe even go to a dog park or something in that nature. Tequila would just be the perfect fit for something like that."
McQuaid also said that for those that may be missing their four-legged friends, the K9 Adoption Center is a safe space for lost dogs. Those that come into the facility get their pictures taken and posted to Facebook in hopes of reuniting them with their owners.
"When you call us at the K9 Adoption Center, we have two Deputy Dog Wardens that actually would be able to come and get the dog and bring it to our facility for the safety of the dog. So, you're not really brining it in for something bad to happen to them, it's actually a place for them to be and we can post a picture of them on our Facebook page."
If you found a lost dog, want to donate to the Adoption Center or would like to bring a pet into your family, visit the K9 Adoption Center's website at muskingumcountyoh.gov.