Dolleen Burns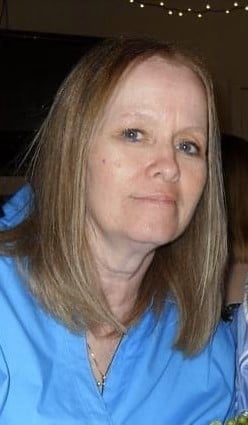 Dolleen Burns, 70, of Hopewell, died at 10:07 P.M. on Thursday, May 18, 2023, at Cedar Hill Healthcare & Rehabilitation, Zanesville. She was born November 20, 1952, in Lancaster, a daughter of the late Merlo and Henrietta (Widner) Winland. Dolleen was a loving mother and grandmother. Her grandkids called her "Mimi". She loved to bake cookies and anything sweet, as she had one of the biggest sweet tooth's around. She was an amazing cook and teacher. She loved to craft and crochet and was very talented at both. She loved gardening and being outdoors. She was an avid Ohio State fan. Most of all, she had a heart of gold and the patience of a dove, as her mother always told her. She was loved by many and will be missed by all.
She is survived by her children, Christian Burns, Joshua Burns, Nathaniel (Andrea) Burns, and Angel (Carl) Wogan; and her grandchildren, Jonathan and Matthew Burns, and Elijah, Luke and Gabriel Wogan.
In addition to her parents, she was preceded in death by her brother Kenny Winland.
No services will be held. A cremation took place under the direction of the BOLIN-DIERKES FUNERAL HOME & CREMATORY, 1271 BLUE AVENUE, ZANESVILLE.
To send a note of condolence: visit www.bolin-dierkesfuneralhome.com , follow us on Facebook, or call our professional staff at (740)452-4551.