Donnie Hawkes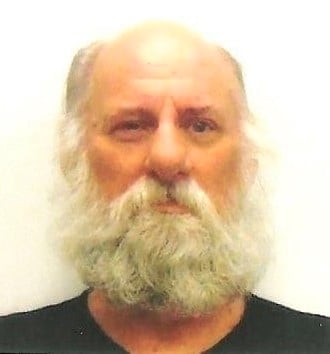 Donnie Ray Hawkes, a loving, friendly, and courageous man, passed away peacefully on July 7, 2023, in Zanesville, OH. Born on July 8, 1952, in Columbus, OH, to the late William Ray Hawkes and Ruth Brown, Donnie was a beloved brother, father, uncle and friend who left a lasting impact on all who knew him.
He was a proud graduate with an Associate's degree in Criminal Justice. His education paved the way for a fulfilling career as a Corrections Officer with Noble County Correctional. He was a devoted member of the John Birch Society since 1990, a proud member of the Sons of Confederate Veterans and the American Legion Urbana Post 0120.
He was also a veteran of the US Marines, serving his country with honor and bravery.
He was a man of great character who touched the lives of many. He was a loving father, a loyal brother, a dedicated professional, and a true patriot. His memory will be cherished by all who knew him, and his legacy will continue to inspire those he left behind. He will be deeply missed.
Don was the cherished father of Tempest Norris (Matt Bell). He was also a beloved brother to Robert (Patti) Hawkes; dearest friend to Rose and Les Colin and Neva Norris; and survived by a host of loving extended family and friends.
In addition to his parents, he was preceded in death by brother Carl Hawkes; sisters: Rachel Shipe, Phyllis Copas, Christine Brooks and Shirley Ward. His love for his family was evident in all aspects of his life, and his memory will live on in the hearts of those he left behind.
The family would like to extend a heartfelt thank you to the caring staff of Genesis Hospice, for their kindness, hard work and sympathy during this difficult time.
A time for family and friends to gather and honor the life of Don will be held on Wednesday, July 12, 2023, from 11-1 PM at the ZANESVILLE BIBLE METHODIST CHURCH, 935 GROVE ROAD ZANESVILLE, where funeral services will follow at 1 PM with Pastor Titus Byer officiating. Inurnment will take place at a later date.
SNOUFFER FUNERAL HOME, 1150 WEST MILITARY ROAD ZANESVILLE, has the distinct honor of caring for the family.
To send a note of condolence to the family, please visit www.snoufferfuneralhome.com, like us on Facebook or call our locally owned caring staff at 740-450-8000.