Dorothy Beardsley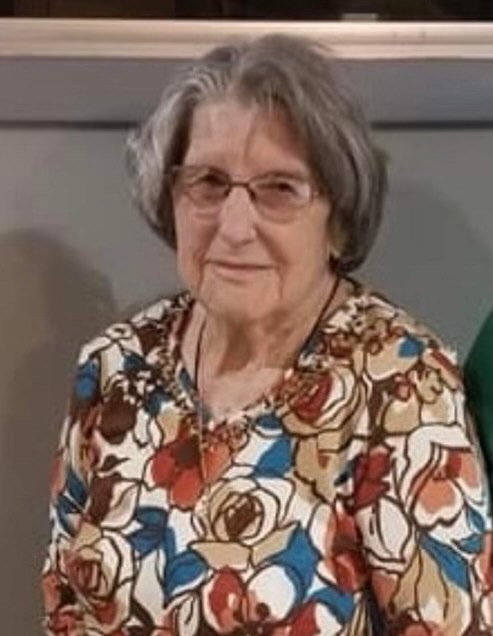 Dorothy Jean Beardsley, 93, of Norwich passed away peacefully on July 14, 2023 at the Oaks at Bethesda in Zanesville. Dorothy was born on December 11, 1929 in Meigs Township. She is the daughter of Otis and Gladys (Wion) Mitchell.
Dorothy worked for Lumi-Lite Candle Company of over 30 years. She enjoyed cooking, baking, talking on the phone to her close friends, but most especially she loved spending time with her family.
Dorothy is survived by her daughter, Joy (Harold) Ross; her son-in-law's, Charles Wilkins Sr., Mike Drushal, Tim Roberts; her grandchildren, Tiffany (Correy) Goins, Ronnie (Julie) Wilkins, Amy (Solomon) Lane, Stacy Drushal, Adam (Vanessa) Beardsley, Denise Boyer, Timmy Roberts, Maria Roberts, Jacob Roberts, Bridgett Roberts; several great grandchildren and great-great grandchildren; and her sister, Mary Ruth Hughes.
In addition to her parents, Dorothy is preceded in death by her husband, Herbert Beardsley, whom she married December 27, 1954 and who passed away in 2000; her son, Gerald Beardsley; her three daughters, Pamela Roberts, Sandy Wilkins and Terry Drushal; her grandson Taylor Ross; her two great grandson, Desmond Goins and Ryder Beardsley; her siblings, Virgil Mitchell, Edith Cunningham, Kenneth Mitchell, Bob Mitchell, Herman Mitchell, Bula Dickson, Edna Allen, Donna Weaver, and Ralph Mitchell.
The Beardsley family would like to extend a special Thank You to the caring staff of The Oaks at Bethesda and Hospice of Central Ohio for the phenomenal care they have shown to Dorothy.
Visitations will be 2 to 4 and 6 to 8 PM on Tuesday, July 18, 2023 at the Farus Funeral Home of Duncan Falls where funeral services will be held at 11 AM on Wednesday. Pastor Chris Riggs will officiate the service. She will be laid to rest beside her husband in the Duncan Falls Cemetery.