Douglas "Doug" M. Bates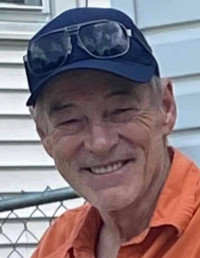 Douglas "Doug" Murray Bates, 65, of Zanesville, went to be with The Lord, surrounded by his family at 3:54 a.m. on March 11, 2023, following a lengthy illness. Doug was born June 7, 1957 in Zanesville, Ohio, to Peter and Charlotte (Bates) Garbutt. Due to the death of his mother, Doug was adopted by his grandmother, Katharina "Gram" (Sauerwein) Bates.
In addition to his parents, and grandmother, Doug is also preceded in death by his brother-in-law, Dick Felumlee. Doug was welcomed at Heaven's gates by his beloved granddaughter, Mariah Patricia Williams.
Doug leaves to cherish his memory, his wife, of 47 years, whom he loved dearly, Paula (Moran) Bates; daughter, Charlotte (Phil) Williams; grandchildren, Mackenzie (Jason) Benton and Phillip Williams; great-grandchildren, Cash and Emmy; sister, Debbie (Bates) Felumlee; an uncle, Robert (Mary) Bates; and a host of other family members and friends.
Doug was a hard working man. He was employed by Longaberger, Friendship Pottery and ITT Automotive to name a few. Doug also loved working outside, whether it was mowing his lawn or cutting down trees. He was an avid Ohio State Buckeyes and Cleveland Browns Fan. Most of all, Doug loved time spent with his family.
Doug was a member of the Church of God, God's Acres. He pointed his family towards God long before his untimely death, and always wanted to do what he could so that his loved ones would make Heaven their home.
You may call on the family Thursday, March 16, 2023 from 9 a.m. until 11 a.m., with funeral services to follow at 11 a.m., at the Church of God at God's Acres, 675 N Cedar St, Newark, OH 43055. Pastor Roger Decker officiating. A fellowship meal will be held following services. Burial will take place Friday, March 17, 2023 at 10 a.m. in Frazeysburg Cemetery, in Frazeysburg, Ohio. BURRELL FUNERAL SERVICES is serving the family.