Duncan Falls F.D hold their 26th Annual Car Show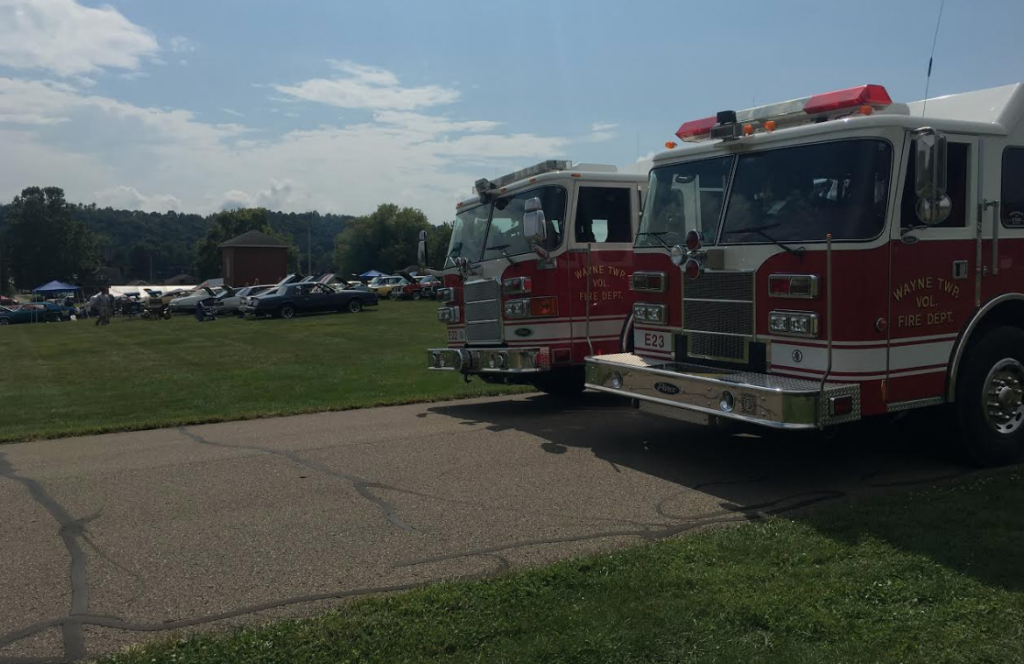 DUNCAN FALLS, Ohio – While Sunday's weather was not the best for a car show, over 130 cars showed up for the 26th Annual Duncan Falls Volunteer Fire Department Car Show.
Although it is called a car show, there are a lot more vehicles there than just cars. Duncan Falls Volunteer Fire Department Assistant Chief, Steve Farus said this is one of their biggest fundraisers each year.
"We have from motorcycles, to old cars, trucks, tractors to older cars, and forgotten ones such as the oldsmobiles, the ones that have not been in production. So, we just have a variety," Farus said.
Farus said they use the money raised from the event to buy new equipment. It cost a lot of money to keep a fire department up to date. Farus said the community support means the world to them.
"This year we are down a little bit because of the rain. As you can see the clouds are rolling in. It rained this morning which keeps a lot of the car owners away but we do have 133 cars here." Farus continued on to say, "It means a lot. To show that they think that much of the community that they would come sit out in the sun, have people look at their cars and support the fire department. It is great, it means a lot to us.
Farus wants to thank everyone that came out to enjoy the event this afternoon and hopes everyone enjoyed their time.