Eastside Youth Program paints chairs for Chair-ity Auction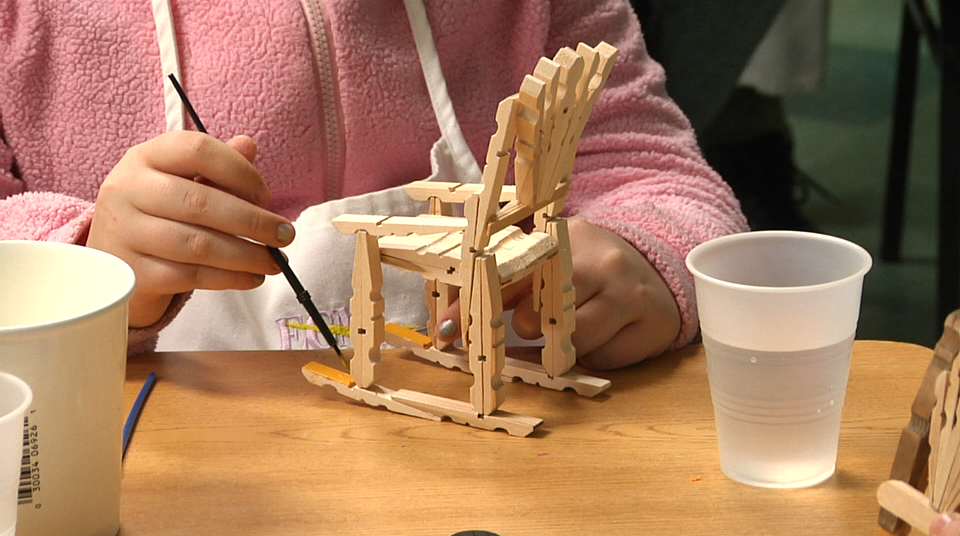 ZANESVILLE, Ohio – Local artists spent time helping kids get ready for the Eastside Community Ministries Chair-ity Auction.
Mary Ann Bucci, along with two other artists from the Zanesville Appalachian Arts Project spent time helping the students in the after school Youth Program at Eastside Community Ministries decorate chairs. Bucci said she and the other artists enjoy helping in the community, especially when it comes to kids. She said she brought different patterns and designs with her to help inspire the children and the each chair will be unique.
"They're going to probably each be tremendously different and I hope everybody will go out to the mall and look at them during the Chair-ity and bid on them," said Bucci
Eastside Community Ministries Executive Director Jamie Trout said they were excited to have the ZAAP artists there to help the kids and teach them a little about what they do. She said this is the first year they have had the children paint chairs for the auction and they are excited to see how they turn out.
"It's real exciting for everybody," said Trout. "I think it's going to give the kids a sense of ownership over the Chair-ity Auction and show them that just because they're small, they can still give back to the community in some way."
Trout said the Chair-ity Auction will be help this week at the Colony Square Mall in Zanesville starting Thursday, February 7th and running through Saturday February 9th.