Edward Lewellen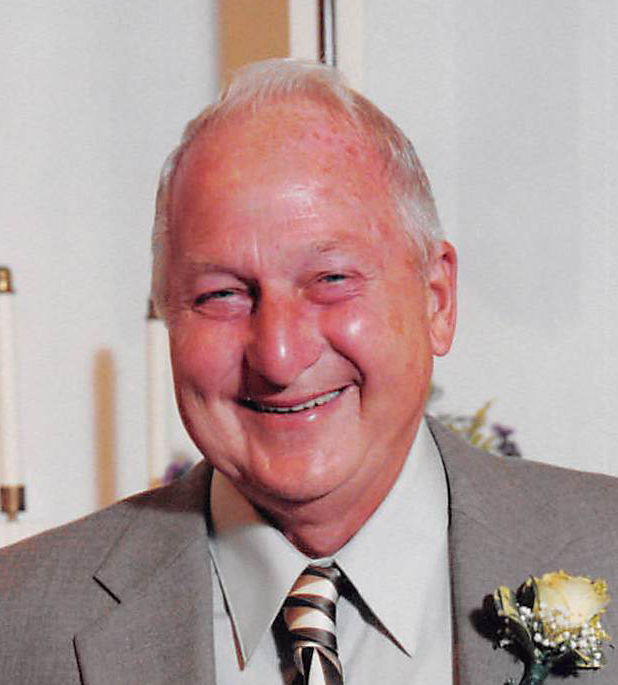 Edward S. Lewellen, 87, of Zanesville, passed away peacefully Tuesday August 15th, 2023, at the Oaks of Bethesda. He was born in 1936 in Zanesville, Ohio. He was a member of St Thomas Aquinas Catholic Church in Zanesville and a Veteran of the United States Army. Ed spent over 40 years working at Big Bear Grocery Stores in Zanesville. His favorite past time was whatever his grandchildren or great grandchildren had going on. Whether it be watching sports, singing, dancing, swimming or just hanging out.
Ed never found a beer he didn't like and always enjoyed a day playing the slot machines.
He was preceded in death by his loving wife Margie Mae Lewellen.
Ed is survived by his six children, Charles (Joyce) Lewellen, David (Tanya ) Lewellen, Frank "Doug" (Lori) Lewellen, Vickie Lewellen, Edward " Big Ed" Lewellen, and Anthony "Tony" (Julie) Lewellen; Grandchildren, Matthew (Teisha) Lewellen, Kendra (Randal) Eppley, Kayla (Matthew) Brown, Austin (Lacey) Lewellen, Eastin (Sierra) Lewellen, Oshann Lewellen, Shania (Jared Gonder) Lewellen, Mariah Lewellen, Makyla (Shane Holbert) Lewellen, Laikyn Lewellen and Ashlynn Lewellen. Along with 13 great grandchildren and a special friend Velma Toole.
The Family will be holding a private ceremony at the BOLIN-DIERKES FUNERAL HOME, 1271 BLUE AVENUE, ZANESVILLE with burial to follow at the Mt Calvary Cemetery where he will join his wife Mae. An open Celebration of Life will be held Friday, August 18th, 2023, at the Fraternal Order of Eagles beginning at 2:00 P.M.
The family would like to thank Shrivers Hospice for the tremendous support and care they provided for their father, (esp. his Nurse Melissa and Care Giver Teresa)
In lieu of flowers, donations can be made to the Kelsey Krigbaum Scholarship Fund, 3715 Panther Drive Zanesville, Ohio 43701.
To send flowers or a note of condolence: visit www.bolin-dierkesfuneralhome.com , follow us on Facebook, or call our professional staff at 740-452-4551.