Elmer Hartmeyer (November 9, 1927 – October 8, 2011)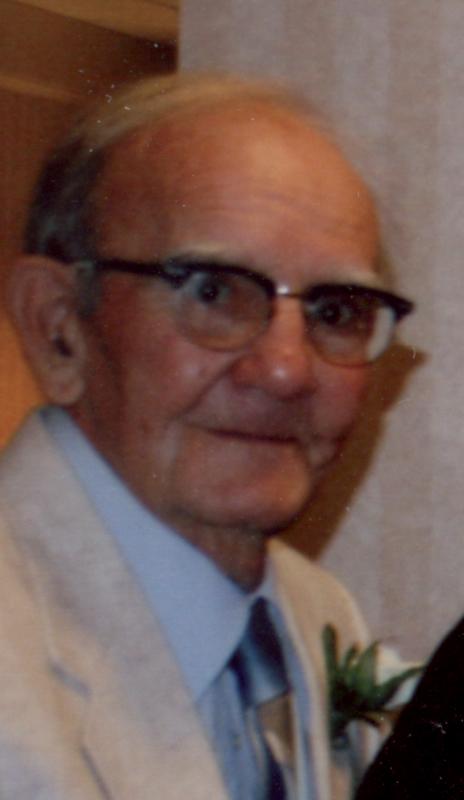 Elmer Hartmeyer, 83, of Zanesville, died at 9:04 a.m. Saturday, October 8, 2011 at Genesis Good Samaritan Hospital. He was born November 9, 1927, in Zanesville, a son of the late Orrel John and Magdalena Marie "Pearl" Beckert Hartmeyer. Elmer was the Chief Engineer at Whiz Radio & TV for 56 years. He was a member of the Falls Township Fire Department and served as Fire Chief for 24 years, a former West Muskingum Local School Board Member and the Toast Masters Club. Elmer was also active in the West Muskingum Lions Club, Ducks Unlimited, Falls Township Zoning Board and many Civic Affairs. He was an avid bowler, fisherman and pilot. Elmer was a member of the "Ford's B.P. Coffee Club."
Surviving are his wife of 60 years, Dorothy Todd Hartmeyer, whom he married on March 4, 1951; children, Cindy Sterling of Nashport, Randy (Marie) Hartmeyer of Zanesville, Tim Hartmeyer of Zanesville, Lynda Hartmeyer of Nashport and Jon Hartmeyer of Zanesville; grandchildren, Melissa (Jason) Phillips of Morwell, Australia, Kayla (Joe) Tornello of Essex Junction, Vermont, Kellie Hartmeyer of Zanesville and Matthew Sterling of Zanesville; great grandchildren, Andrew Tornello and Karalyn Phillips; a niece, Dorothy (Ron) White of Milton, WV; and a nephew, Donald (Sue) Gehret of Arizona.
In addition to his parents, he was preceded in death by a brother, Orrel J. Hartmeyer Jr.; two sisters, Arla Marie Gehret and Shirley Margaret Hartmeyer; and his beloved dog, Pepper.
Friends may call from 5-8 p.m. Monday, October 10, 2011 and 2-4 and 6-8 p.m. Tuesday, October 11, 2011 at the Bolin-Dierkes Funeral Home, 1271 Blue Ave., Zanesville where funeral service will be held Wednesday, October 12, 2011 at 1:00 p.m. with Pastor Mark Combs officiating. Elmer will be laid to rest at Zanesville Memorial Park Cemetery, Zanesville.
Memorial contributions may be made to Falls Township Fire Department, P.O. Box 2215, Zanesville, Ohio 43702-2215 in memory of Elmer.
To send a note of condolence, comfort food or flowers to the family: www.bolin-dierkesfuneralhome.com