EMA Director Prepares for Worst with Mass Fatality Truck Bids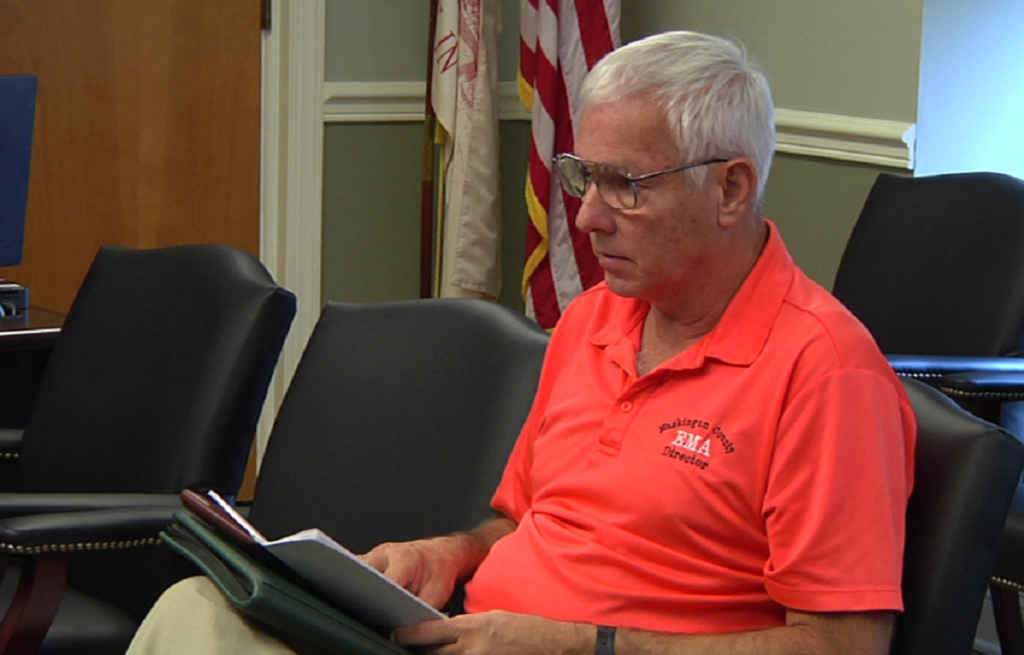 ZANESVILLE, Ohio – Monday the EMA Office of Homeland Security met with the Muskingum County Commissioners to announce bids for a the ema would need in a mass fatality situation.
"The bids range from $29,958 to $35,000 per truck — so we'll look and make sure everybody met the specks that we had drawn up and advertised in the bidding process and then I'll come back to the commissioners with an answer that. Which is the company we want to go with to make the purchase."
The truck would pull trailers that hold equipment for a mass fatality.
Director for the EMA Jeff Jadwin says the truck would prepare them for a worst case scenario.
"We just want to be prepared for anything that could happen within our region. We would have the supplies and equipment to take care of that. We're just trying to be prepared for the what-ifs. That's a lot of my job is be prepared for the what-ifs. We plan for the worst scenario."
The vehicle would serve Region 8 which is made up of Muskingum, Morgan, Washington, Noble, Belmont, Monroe, Harrison, Jefferson and Coshocton counties — but the truck could also be used for any city in ohio that needed it.
Jadwin says they are able to buy six trucks but have only received three bids.