Eugene Stage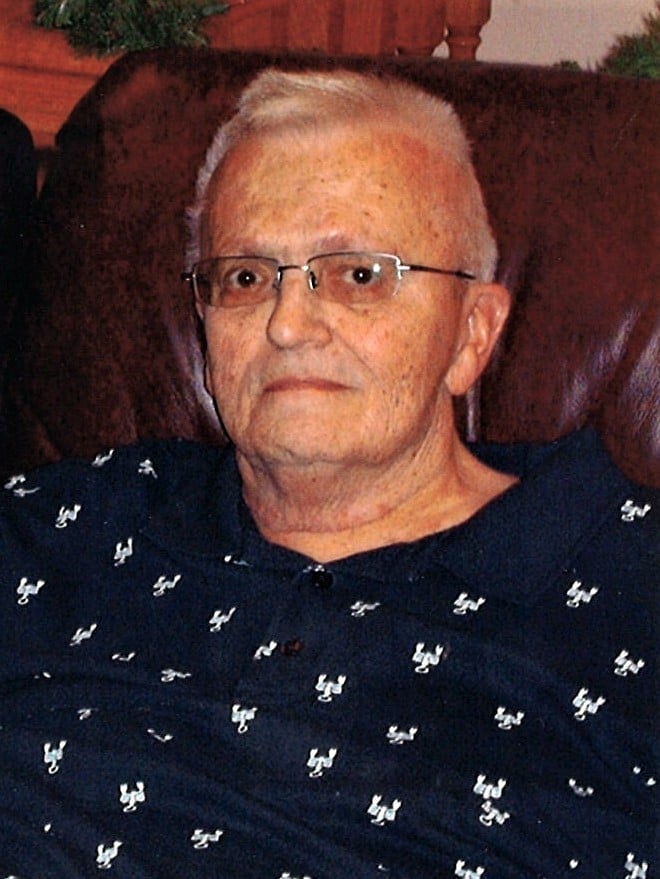 Eugene Edward Stage, 80, of Byesville, passed away Tuesday (September 12, 2023) at his home.
He was born January 14, 1943 in Cambridge, son of the late Eugene Ellsworth Stage and Helen Elizabeth (Zuke) Stage.
Eugene attended Cambridge High School. He worked in the coal mines at Powhatan Point until they closed and later worked for the Rolling Hills Local School District.
He served in the National Guard during the 1960's.
He enjoyed reading, watching Westerns, and playing solitaire & word search on his iPad. He loved spending time with his family and with his cats.
Eugene was a long-time member of the Stop 9 Church of Christ, where he served as a deacon for several years.
In addition to his parents, he was preceded in death by his son, Eugene Eric "Geno" Stage; and his siblings, Charles F. Stage and Regina Chambers.
Eugene is survived by his wife of fifty-eight years, Artie (Endly) Stage; a daughter, Sonya (and her husband, Tim) Hudson of Byesville; and two grandchildren, Nicholas Hudson and Cassara Stage.
No calling hours will be observed. No funeral services will be held at this time.
Personal condolences may be sent to the family by visiting www.black-eppersonfuneralhomes.com