Fatal Fire Under Investigation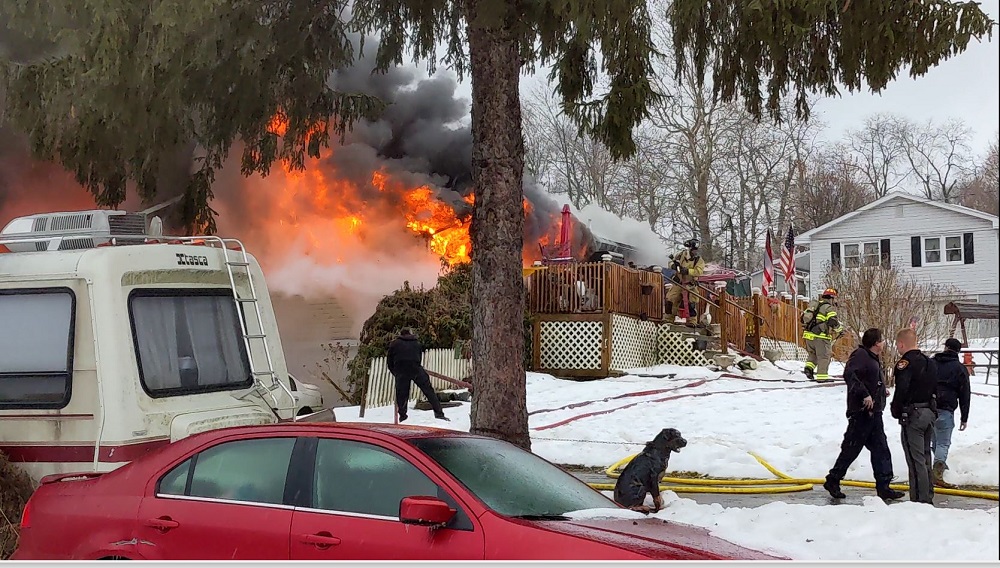 A fatal house fire on South Willow Drive is under investigation by the State Fire Marshal's Office.
The South Zanesville Fire Department was called to the scene around 9:30 Thursday morning and found a home fully engulfed in flames.
Chief Russell Taylor said that a mother and two children were at the home at the time of the fire. Chief Taylor said the mother had gone into the basement to check a breaker box and discovered a fire and told her children to get out of the home.
Chief Taylor said one child escaped the home and the mother reentered the structure to rescue her other child. Officials said neighbors and fire personnel had to rescue the mother from the home, but were unable to find the daughter.
Chief Taylor said the mother suffered severe injuries and was taken to Ohio State University Medical Center. Her condition is unknown.
South Zanesville said that no other injuries were reported. South Zanesville was assisted at the scene by five other departments.