Fifth Annual Blue Mass at St.James Episcopal Church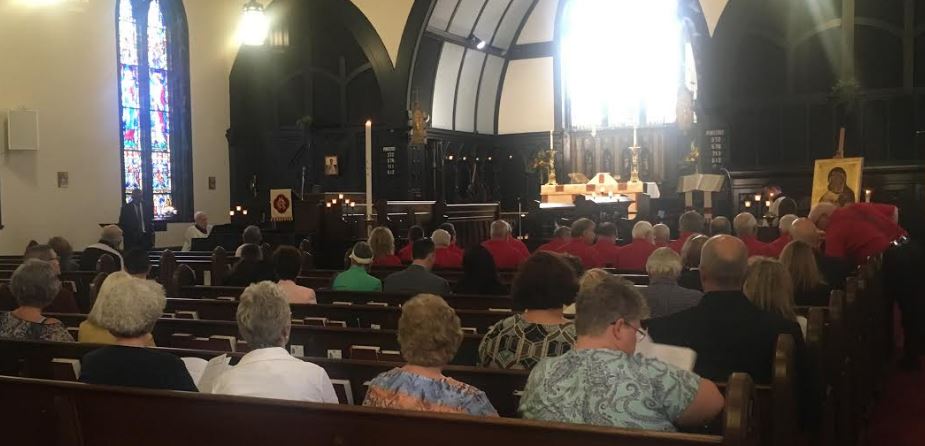 ZANESVILLE, Ohio – The St. James Episcopal Church in Downtown Zanesville hosted their fifth annual Blue Mass this afternoon.
The Blue Mass is to honor law enforcement, fire departments, emergency services and our military. Father Robert Willmann said the service is also to reflect upon the 9/11 tragedy, and remember those that paid the ultimate sacrifice.
"A Blue Mass is an occasion where we honor all the first responders in our community and in our nation and also we recall the tragedy our country endured during the 9/11. We come together and pray and ask God to bless us with more vocations to first responders and also to keep them safe and protect their families," said Willmann.
Father Robert Willmann said over the five years, they have gotten a lot of positive feedback about the service. Father Willmann said after the service, Olive Garden graciously donated meals for everyone in attendance. He said the men and women who are first responders and the military risk their lives everyday, and they deserve to be honored.
"I think it is important always that we remember what happened on 9/11 and not let that get away from us, but also to give thanks to God and thanks to the first responders for the invaluable service that they give to us everyday. Even going so far, as to risk their own lives," said Willmann.
Father Willmann said they plan on having this service for years to come, and thanks to everyone that made it possible.