Fink's Full Court Press 1-21-22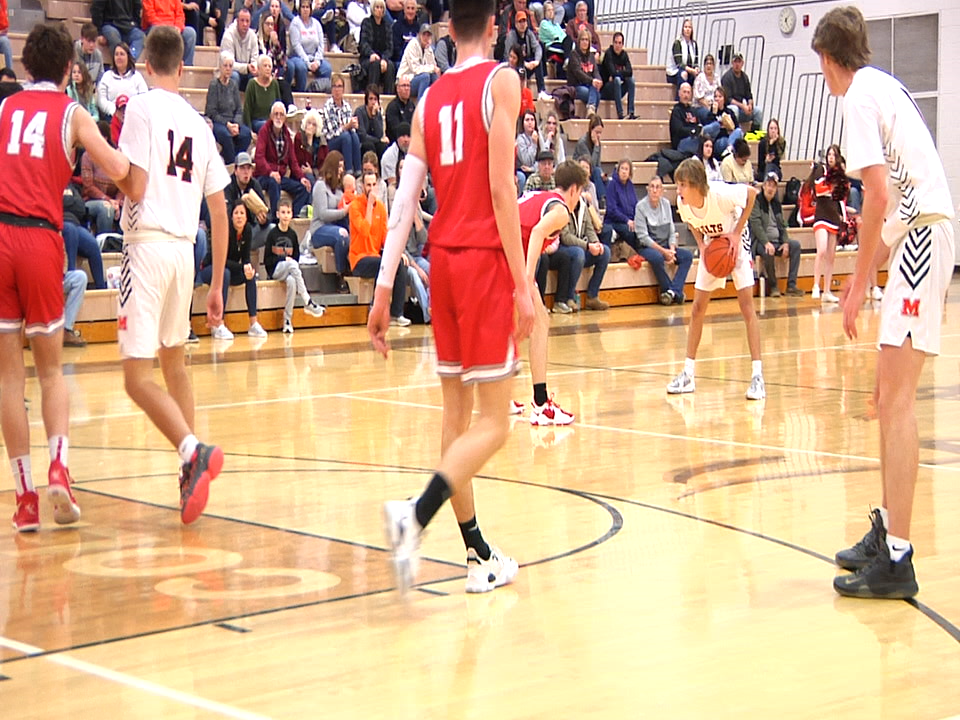 GAME #1: Meadowbrook Colts vs. Sheridan Generals
BYESVILLE, OH- The Meadowbrook Colts hosted the Sheridan Generals in a matchup between two competitive local basketball teams.
The Colts got the scoring started thanks to a Jake Singleton bucket and the Generals quickly responded with a Mason Morrison layup. From there, both teams traded buckets early on in the first quarter.
Drew Webster played a big part in helping Meadowbrook add onto their lead with a couple tough buckets. But, Sheridan would respond as Kaelan Pulliam got a steal and went up to the top floor for a two-hand dunk.
Easton Eibel splashed a deep three-pointer shortly after to swing the momentum back to the home team.
Meadowbrook held the lead at halftime and would not let it go. They'd go on to defeat Sheridan 65-49. Jake Singleton led the Colts with 24 points.
GAME #2: John Glenn Muskies vs. New Lexington Panthers
NEW LEXINGTON, OH- After a tight back and forth battle in the first half between the New Lexington Panthers and the John Glenn Muskies, the second half wouldn't fall short as it continued in the same trend.
The Muskies came out in the third quarter on fire as they quickly closed the six-point gap they had at the half. With a couple of quick threes, the game was soon tied.
But the Panthers would find their groove quick as they started to get a couple baskets of their own after they found themselves trailing.
As both offenses were rolling it was a nail biter to the end as John Glenn took the road victory over New Lexington 53-46.