First Cuddle Day Held at McDonalds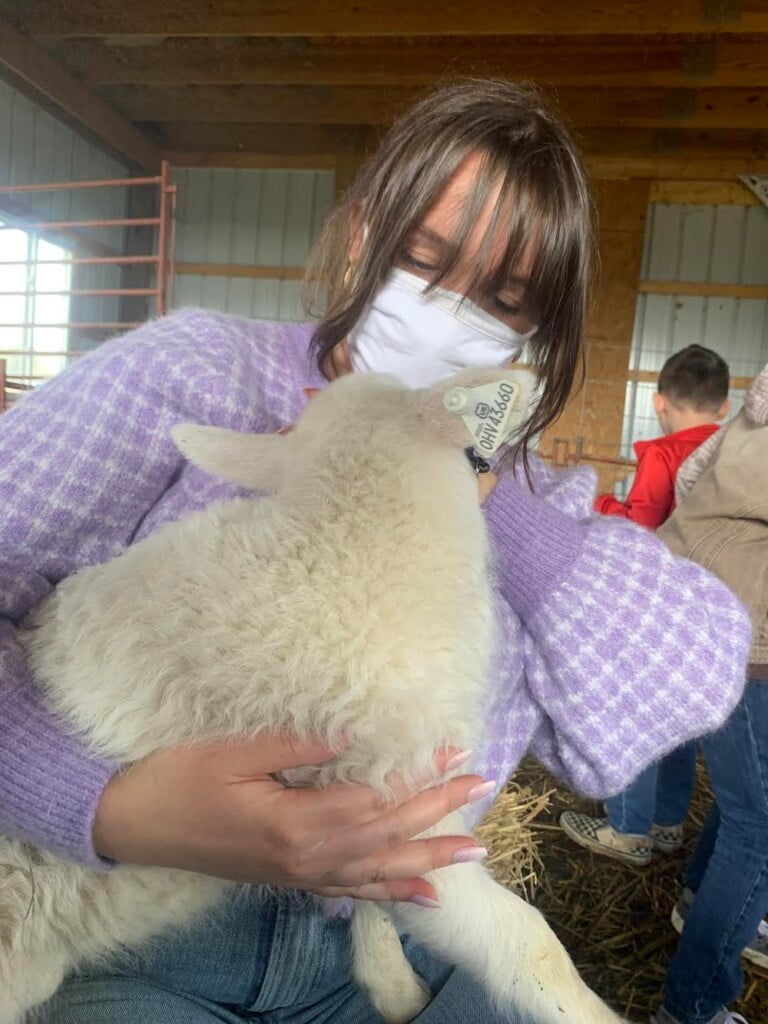 MUSKINGUM COUNTY, Ohio- McDonald's Greenhouse held its first Springtime Cuddle Day of the year this afternoon. 
The day lets families come and enjoy the company of barnyard animals and other outdoor activities. Susan McDonald was thrilled with the turnout.
"It's going really well, despite the weather. This is our SpringTime Cuddles on the Farm, you can come out today, or next Friday or Saturday and hold baby lambs, or baby goats, chicks, bunnies, and we have a baby calf named Parsley.", farm proprietor Susan McDonald explained.
The McDonalds are also serving fresh donuts. Each contribution to the event goes to Homeless Hands of Zanesville. Homeless Hands looks to help the homeless population of Zanesville with resources and housing. 
"Homeless Hands of Zanesville is an LLC, it's a nonprofit entity here in Zanesville that helps the homeless population they always are needing funding. They held a big event last night, a spaghetti dinner, I believe, and all of our contributions today go to help them. It's a three dollar donation that you can come and bring your family.", McDonald continued.
There will be two more Cuddle Days held on Friday and Saturday, April 2nd and 3rd.