Fixing Smiles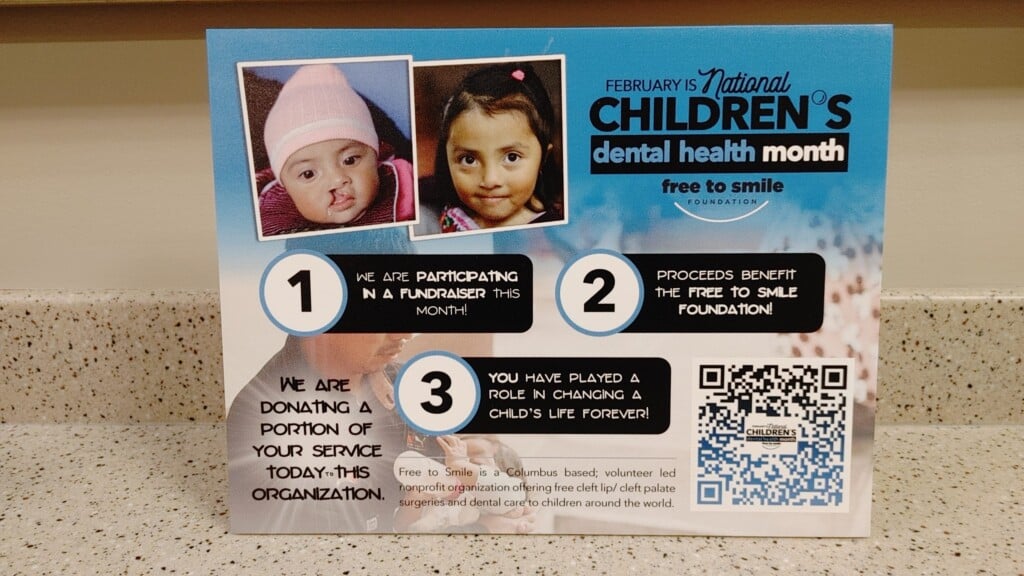 ZANESVILLE, Ohio – February is National Children's Dental Health Month and one local dentist is contributing to an organization that fixes cleft palates around the world.
Northpointe Dental Owner and General Dentist Dr. Brian Waggle talked about the need for dental surgery in developing countries and how he became involved.
"A child can be born with either a cleft lip or cleft palate and in the cultures of these countries, those abnormalities could be deemed sinister or bad. And so the job of the organization is to correct these problems that the patients have and allow them to have a more regular life within their communities and culture," Waggle said.
Northpointe Dental provides the Free to Smile Foundation with all the proceeds generated from topical fluoride treatments performed at their office. Northpointe accepts donations year-round but has focused on February in lieu of it being Children's Dental Health Month.
"Giving patients the opportunity to smile, to eat properly, is the biggest gift we can give them and we take great pride in doing that," Waggle said. "Here in the states we can help them orthodontically but in the countries that they are in, we're just trying to give them better function and better appearance for them to last a lifetime."
Northpointe's goal was to raise enough money to provide four surgeries but the generosity shown by the community allowed them to fund six.
The Free to Smile Foundation was created in 2008 by Oral surgeon, Dr. Byron Henry. The Columbus, Ohio based organization departs four times a year to provide dental surgeries in Southeast Asia and Central America.
Donations can be provided by following the link furnished by the QR Code.