Food giveaway in South Zanesville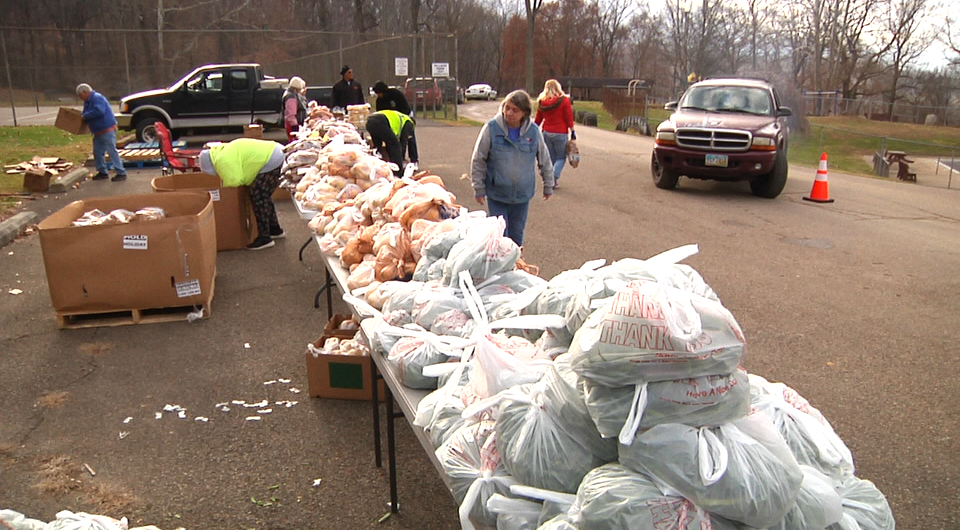 ZANESVILLE, Ohio – It's the second Friday of the month, which means one local group was giving away produce.
The New Covenant Church was handing out produce and other food staples to the community in South Zanesville. Pastor Eric Gibson said every second Friday of the month they are out at South Zanesville Village Park for people to drive through and receive produce for the week. He said they are able to help hundreds of families, but can still take on new families.
"I think it's 300 plus families, and we can take more," said Gibson. "Because if we get more families, we can get more food to give away."
Gibson said it's a blessing being able to help so many people. He said they are at the park each second Friday come rain or shine and the only time they will cancel the giveaway is if a level three snow emergency is issued.
"We get to give away to help people in need, to help families in need," said Gibson. "It just brings joy to know that we can be a part of a ministry that helps out our community here in Zanesville."
Gibson said they are already scheduled to hand out produce every month next year as well. He said they start handing out food at 10 a.m. and that people just need to show up in their vehicles and bring a photo ID. For more information, or to volunteer, contact New Covenant Church at 740-297-7660.