Football Players Hit the Field for 7 on 7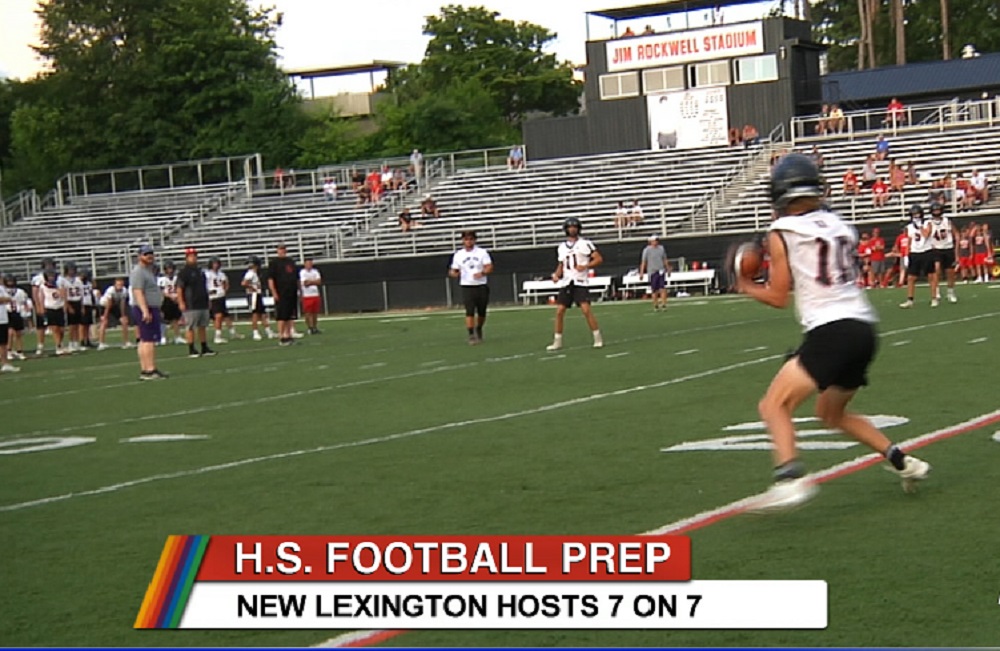 New Lexington hosted six other high school football teams for its first week of 7 on 7 passing league.
In addition to the Panthers, Logan, Trimble, Buckeye Trail, Nelsonville York, Cambridge and Bishop Rosecrans were in attendance. Players and coaches hit the field with excitement, especially with the high school season approaching next month.
"We've only had two practices so far. Wednesday, was a look for us to go out and see, did we pick up what we put in the first two days and is the effort there and are we doing the right things," said New Lexington Head Coach Kevin Baord. "We're not really focusing on winning or losing right now. We're just trying to get the reps in and the kids the opportunity to compete."
The 7 on 7 allowed coaches to work more independently with their players as well as their passing skills.
"We were coming in new to the field," said New Lexington Senior Hunter Kellogg. We are two practices in so we're just starting out and we feel good about it. We're making a lot of plays out there."
The 7 on 7 games will continue throughout the month with different teams in rotation that plan to come to New Lexington.