Franklin D. Hill (January 30, 1938 – September 11, 2010)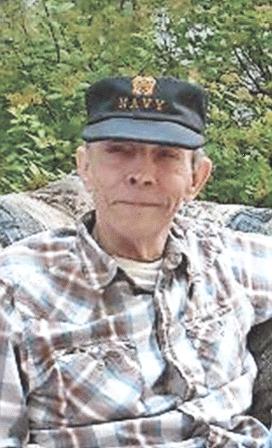 Franklin D. Hill, 72, died at 6:45 p.m. Saturday, September 11, 2010 at his residence, surrounded by his loved ones. He was born January 30, 1938 to the late Franklin Foster & Frances Grimes Hill. Franklin worked at Kroger's , Lear Corporation and McGraw Edison. He was a U.S. Navy Korean Veteran and a member of the American Legion Post 29. He also enjoyed hunting and fishing.
He is survived by his wife of 52 years, Melva L. Hostetter Hill of the home, who he married August 14, 1959; six daughters, Debra (Ray) Reavley, Sharon (Tim) Parrill all of Zanesville, Kathy (Joe) Fell of Blue Rock, Joyce (Terry) Byers Jr. of Zanesville, Lisa (Dana) McDaniel of Heath and Dawn (Brandon) Dodson of Brownsville; twenty three grandchildren, Amber(Jeremy) Amore, Bryan (Melissa Stokes) Miles, Misty (Joshua) Hanger, Christopher (Ashley Edwards) Reavley, Jason Reavley, Tyler Reavley, Tim (Stephanie) Parrill Jr., David (Lisa Malinowski) Parill, Jesse (Kala Lyons) Parrill, Misty (Ben Norris) Morrison, Joey Fell Jr., Jessica Morrison, Heather (Christopher) Rinehart, Jeremy (Wendy) Hindel, Michael Lorey, Kimberly (Brandon Newell) Lorey, Brooke Byers, Kaylie (Nathan Harrin) Byers, J. Tommy (Amanda Nelson) Davis, Jacob England, Dalton McDaniel, Tyler Hill and expecting baby Dawn Marie Dodson; twenty- four great grand children, Aidyn, Naelonie and Legend Amore, Kaidyn and Kelsey Stokes, Jamie Hanger, Kaiden Reavley, Nevaeh Edwards, Seth Anslow, Lacey Parrill, Amy Parrill, Gabriel, Cameron and Samantha Morrison, Nicholas Rinehart, Jacob, Gabby and Caden Garvin, Holton McClain, Chloe Lorey, Brandi Newell, and expecting three more great grandchildren; three brothers, David Hill of Minnesota, Larry Hill of Wisconsin, Mark (Beverly) Catlett of Zanesville and numerous nieces and nephews.
In addition to his parents he was preceded in death by three sisters, Wilma Cravner, Penny McConkly and Beverly Bush; and three brothers, Dewayne, Stanley, and Gordon Hill; one grandson, Scott Morrison Jr.; one great grand daughter, Jamie Deann Lorey- Newell; and two sons- in-law, (Tom) Tommy McPherson and Raymond (Rob) Miles Jr.
Friends may call Tuesday, September 14, 2010 from 4-8 p.m. at Bolin-Dierkes Funeral Home and Cremation Services, 1271 Blue Avenue, Zanesville where funeral services will be held at 1: 00 p.m. Wednesday, September 15, 2010 with Chaplain Tim Patton officiating and the VFW George Selsam Post 1058 will hold military rite after the funeral service. A dignified cremation will take place.
To send a note of condolence or a sympathy card to the family: www.bolin-dierkesfuneralhome.com