Freedom Run Kicks Off The Fourth Of July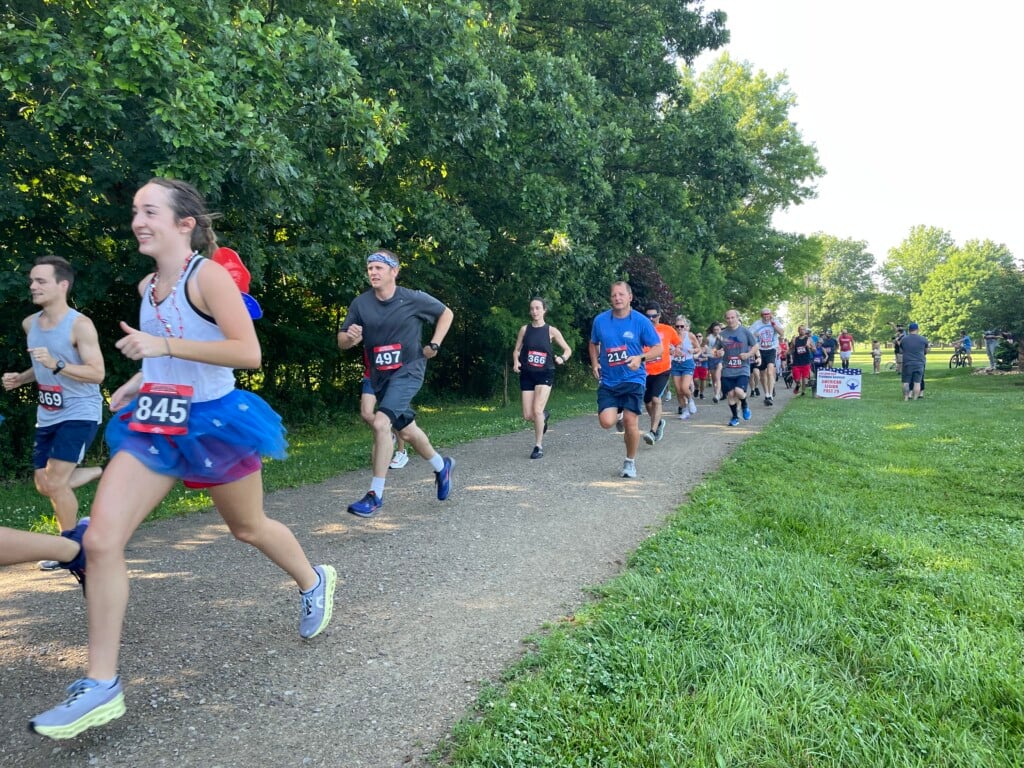 Muskingum Behavioral Health celebrated the 4th of July by having their first ever 5k Freedom Run.
Around 76 participants came out to Zane State College to help raise money for mental health. The track started in the woods for the first mile and then looped around OUZ and Zane State's campuses. The goal was to get people to start their day in the right frame of mind.
"We thought this would be a great fundraiser for our agency. Part of mental health is being out and about in the community and being out in nature, and just helping you be mentally better," said executive director of Muskingum Behavioral Health, Yolanda Taylor.
If you didn't feel like running, there was also a 1 mile walk with Fletch the therapy dog, who is the chief inspiration officer for Muskingum Behavioral Health. Trophies were awarded for 1st, 2nd, and 3rd place. They broke off the awards into age brackets from 10 years old all the way up to a couple who are over 70 years old that ran the 5k. It takes a lot of effort to make sure an event like this runs smoothly.
"I just want to thank all of our sponsors and all of the community who have been a great part of this. I have had over 20 volunteers help with all of this, and it has just been an amazing thing to see the community come together and support us and we're ever so grateful for everybody," said Taylor.
Former John Glenn High School runner, Chris Tooms, won the race at around the 16:45 minute mark. Taylor told us that they hope to have this event again next year. If you want to see upcoming events or learn more about Muskingum Behavioral Health, you can visit their website.