Gene D. Dowell (September 23, 1926 – November 22, 2010)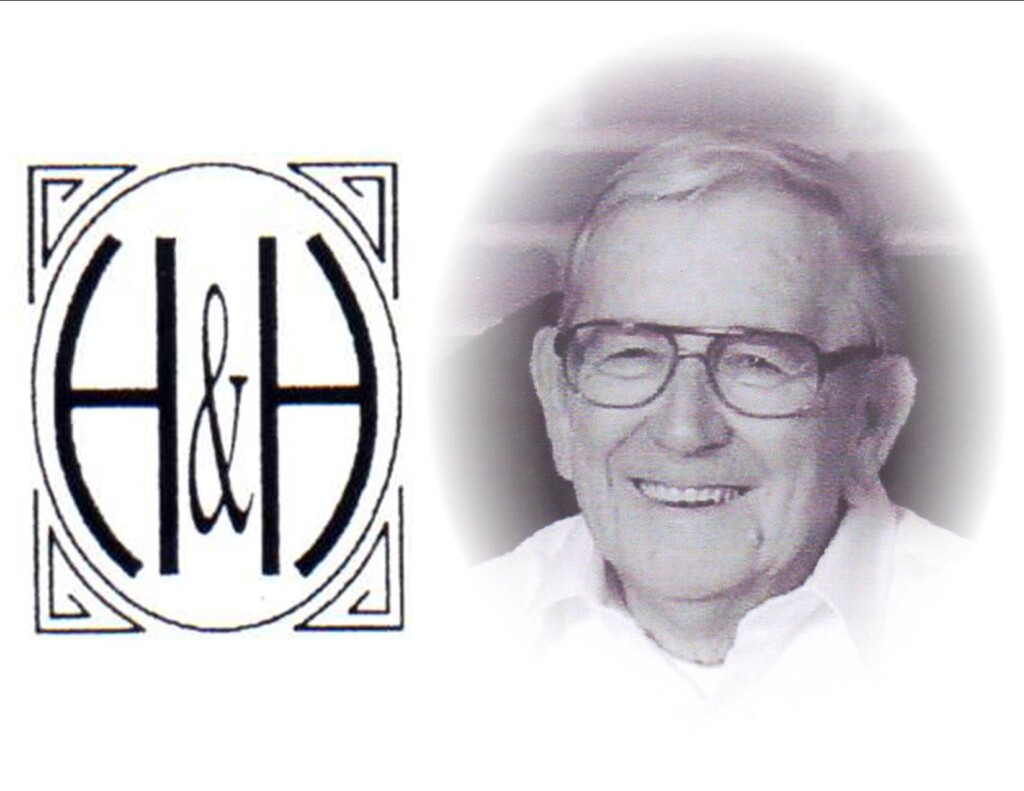 HILLIS & HARDWICK FUNERAL HOME OBIT:
Gene D. Dowell, 84, of Zanesville, died at 1:20 PM Saturday, November 20, 2010 at his residence surrounded by his loving children. He was born Thursday, September 23, 1926 in Dresden, the son of Arthur T. Sr. and Sylvia Mildred (Lacy) Dowell.
He graduated from Jefferson High School in 1943. He then went on enlist in the United States Army and evident by the many stories that he loved to tell his grandchildren, he proudly served his country in the Pacific and in occupied Japan during World War II. Following his honorable discharge, he went on to graduate from radio and television school in Chicago, IL. He completed his career by retiring in 1988 from General Electric after working 33 years as an inspector in the quality control department.
When his children were young, he enjoyed coaching baseball for Y-City Baseball League and volunteering as a Junior Achievement advisor. During his retirement years, he served as a volunteer at Genesis-Good Samaritan and enjoyed woodworking and gardening. He loved to do anything with trains including being a member of the Zane Trace Model Railroading Club and rail fanning. His greatest joy came from spending time with his children and grandchildren and attending their many activities.
Gene is survived by three children: Julie (Stephen) Carr of Kettering, Lori (Kevin) Kanavel, and Scott (Susan) Dowell both of Zanesville. Seven grandchildren, Abbey and Claire Carr, Brady, Scott, and Riley Kanavel, Matthew and Christopher Dowell. A sister Patricia (George) Little of McClure, OH. He was a beloved brother-in-law and very special uncle to his many nieces and nephews.
In addition to his parents, he was preceded in death by his wife of 42 years, Shirley Ann (Dillon) Dowell, two brothers Arthur T. Dowell, Jr. and Donald E. Dowell, and a sister Mary Richard.
The family will receive friends Friday Nov. 26 from 2-4 & 6-8pm at the Hillis & Hardwick Funeral Home, 935 Forest Avenue. Mass of Christian Burial will be celebrated 10:30 AM Saturday, November 27, 2010 at St. Nicholas Catholic Church 925 East Main Street Zanesville with Fr. Martin Ralko as celebrant. Burial will follow in Mt. Olive Cemetery with VFW Post 1058 conducting Full Military Honors. Memorial contributions can be made to The Miracle League of Muskingum Valley Ohio, Inc. (the local baseball field for individuals with disabilities) PO Box 185, Zanesville, OH 43702-0185 in Gene's memory. To sign the online register book or to send a personal condolence note please visit www.HillisHardwickFH.com