Generations of Y-Bridge Art Festival goers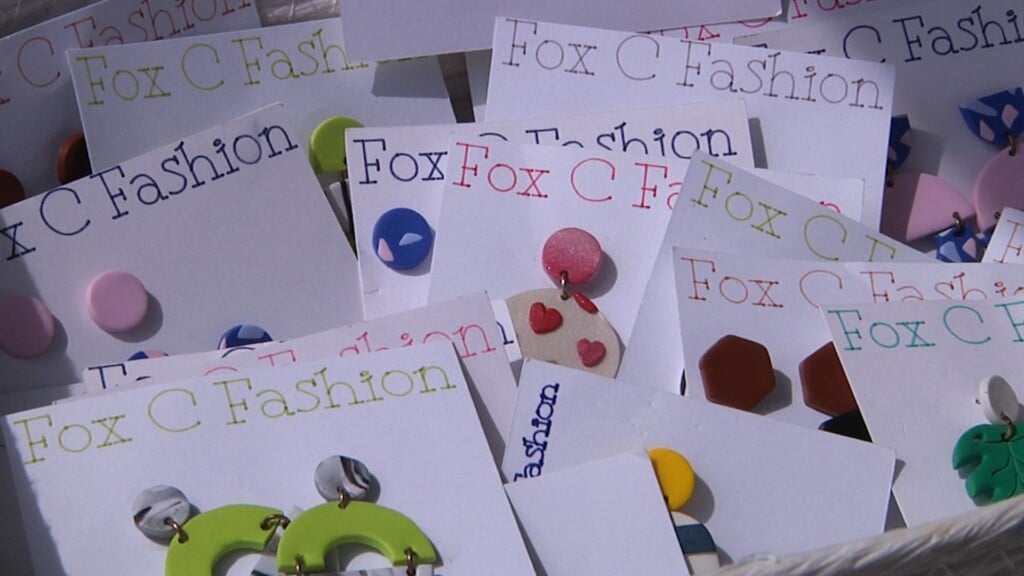 ZANESVILLE, OH- The Y-Bridge Art Festival means a lot to so many generations and is something that continues to be passed down as a way for people in the area to share their love of art with each other.
One family in particular have been coming to the Y-Bridge Art Festival every year that they have had it. Christina Gibson, Owner of Fox C Fashion, can recall after the birth of one of her daughters coming straight from the hospital to the Art Festival, showing her deep love and passion for all things artistic.
"My jewelry started out as a hobby when I was probably 10 years old or so, and I just kind of kept with it, I've gone from stringing to sculpting to wirework, I've kind of done a little bit of everything, new now is the clay, and I am kind of pairing that with the metal work as well," said Gibson.
Christina has inspired two of her young daughters to follow in her footsteps. Her daughters Eden and Lila are both now creating art of their own and selling it at the Y-Bridge Art Festival.
"She had her own thing, I was trying to find my own thing really and I started out with the clay, I haven't done anything else yet, that's all I've wanted to do," said Lila Gibson, Owner of Artsie Girl.
"It's fun, I get to steal some of her ideas too, so if I don't know what to do, I can look at hers and steal some of her color patterns," said Eden Gibson, a new art maker in the family.
The Gibson Family plans to continue their passion of art for many years to come. You can find Fox C Fashion on Etsy and Artsie Girl on Instagram.