Getting into the Holiday Spirit this Week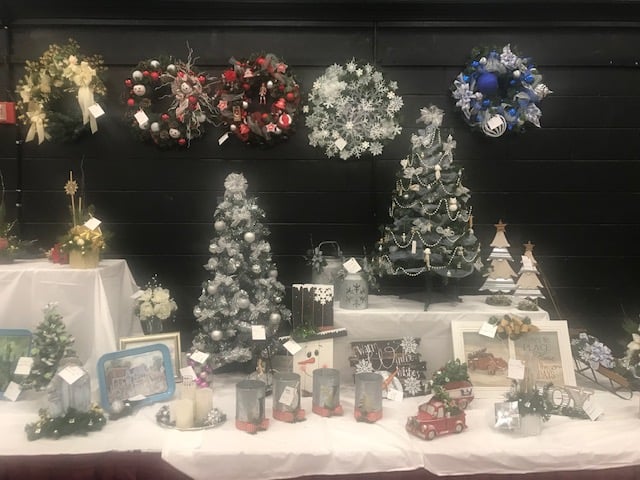 ZANESVILLE, Ohio – Now that Thanksgiving has passed and we've stuffed ourselves with food, it is time for residents to really get into the holiday spirit.
The Chamber of Commerce is hosting their annual festive week by kicking off on Wednesday, November 28th, with a preview of the Festival of Trees at the Welcome Center, a holiday tour and the miracle on main street celebration. The holiday tour gives residents the opportunity to explore local businesses and see downtown decorations from 5 p.m. to 8 p.m.
Dana Matz, President of the Chamber of Commerce said, "This is a very good community event. This is businesses helping businesses and it also is very important to the Chamber of Commerce. The Chamber of Commerce is a membership organization and this is one of our largest non-dues revenue events and what we do is we're in business for businesses so this is to promote economic development, community development and our community."
At 6:30 on Wednesday the Miracle on Main Street Celebration begins, where you can see the lighting of the courthouse and Santa Claus riding down the street on an antique firetruck. There will be local singing groups performing and dignitaries speaking at the event.
On Thursday, November 29th from 9 a.m. to 5 p.m. you can stop by the Welcome Center to see the trees, wreaths and stockings and one thing Matz said that is different this year is an entry of a Victorian themed large tree that has multiple platforms displaying different village houses. On Friday, November 30th, there will be an auction from 9 a.m. until 6 p.m.
"The auction on Friday will have over 200 entries and they'll range in price from a couple $20 to to a couple thousand dollars. Everyone has a chance to bid," Matz said.
To find out more information about this festive week you can head to the Chamber of Commerce website or give them a call at (740) 450-1990.