Golf Outing to raise benefits for community program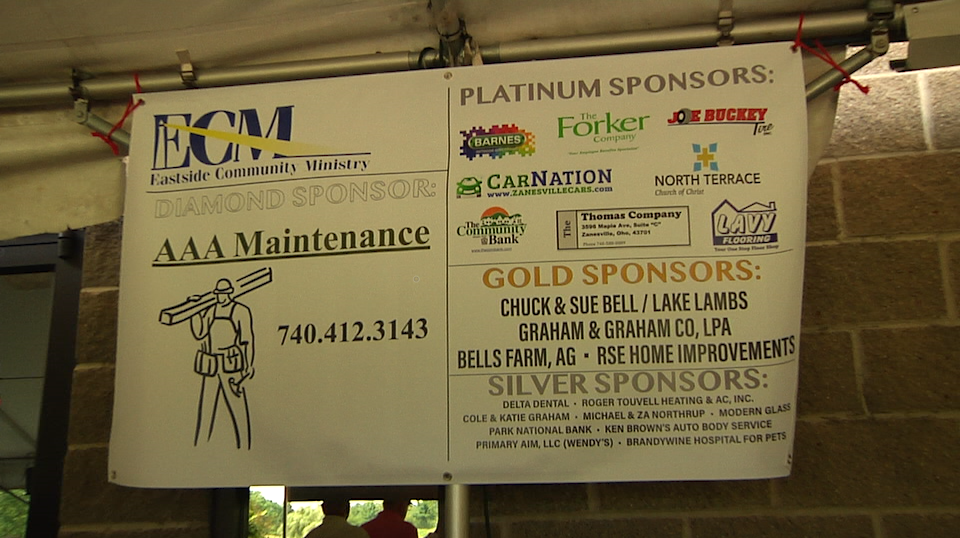 ZANESVILLE, OH- Eastside Community Ministry held their 17th Annual Gold Outing today.
This event serves as a way to raise benefits for Eastside's Youth Program. The program gives the opportunity for disadvantage youth to develop good study habits, have help completing homework, and the chance to learn life-long skills to help them become independent and contributing adults.
"This is one of our biggest fundraisers at Eastside, it helps support our year-round youth programs, so we're really excited people were brave enough to come out in this heat today and support us. We have 23 teams registered, lots of sponsorships, so it's just gonna be a great day," said Executive Director of East Side Community Ministry, Jamie Trout.
Eastside Community Ministry wants to thank all of their sponsors for their continued support. Without their support, they would not be able to make their programs possible.
"We are a non-profit, so we rely fully on the support of our community, so to be able to have 40 kids come after school and in the summertime to be able to offer 4-H and after school tutoring and all of those things that is really vital for our community, so we're just happy to be able to continue to do that," said Trout.
If you are interested in being a sponsor or getting involved with next year's events, be sure to visit Eastside Community Ministry's website.