Haskins Memorial Grows at OSU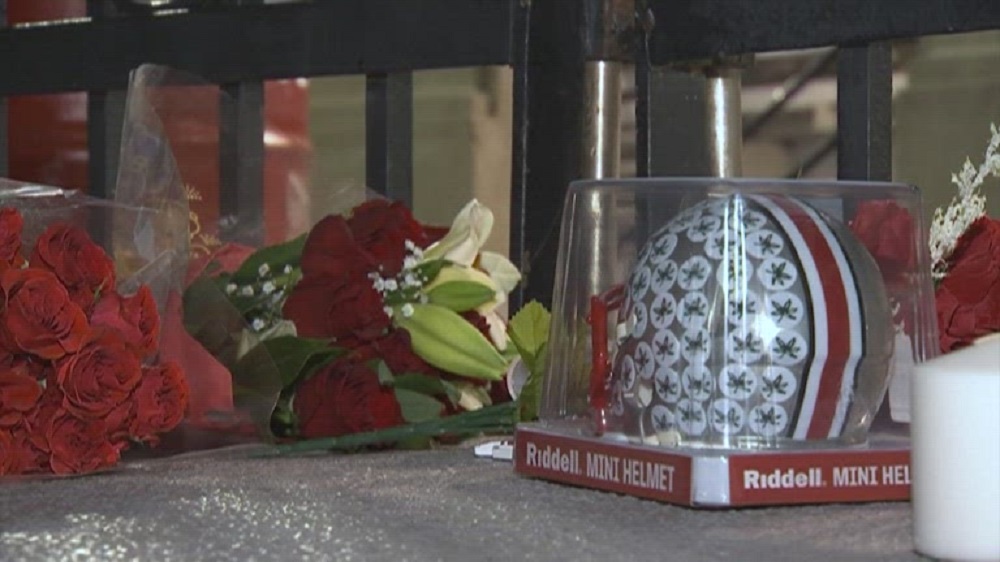 The Ohio State University is mourning the loss of Dwayne Haskins after learning of his death earlier in Florida, where he was in training for the upcoming NFL season. He was 24.
"The loss of Dwayne is beyond tragic and extremely difficult to process," Ohio State head coach Ryan Day tweeted. "For those who knew him closely, he was much more than a great football player. He had a giant heart, old soul and an infectious smile. The Ohio State community and our entire football program are heartbroken."
Haskins, a member of the Pittsburgh Steelers and in his fourth year in the National Football League after being a first-round NFL draft pick in 2019 by Washington, was a Heisman Trophy finalist in 2018 after leading Ohio State to the Big Ten Conference championship and an appearance in the Rose Bowl. Ohio State defeated Washington in the Rose Bowl to cap a 12-1 campaign.
Haskins set 28 Ohio State records in 2018 and added seven additional Big Ten Conference records, including single season passing yards (4,831), touchdown passes (50) and total offensive yards (4,939).
Haskins also set a Big Ten record for most offensive player of the week awards with six.
Haskins' three touchdown passes vs. No. 9 Washington in the Rose Bowl gave him 50 for the season and enabled him to become only the sixth FBS player to throw 50 TDs in a season.
A makeshift memorial was set up in his honor at the rotunda of the Horseshow. Number 7 jerseys were hung on the gates, along with flowers, mini helmets and Haskins' signature headband, along with a sign that read, "Rest in Peace Dwayne Haskins, Number 7. Once a Buckeye, Always a Buckeye. Thank you."