Health Department to Resume Mosquito Control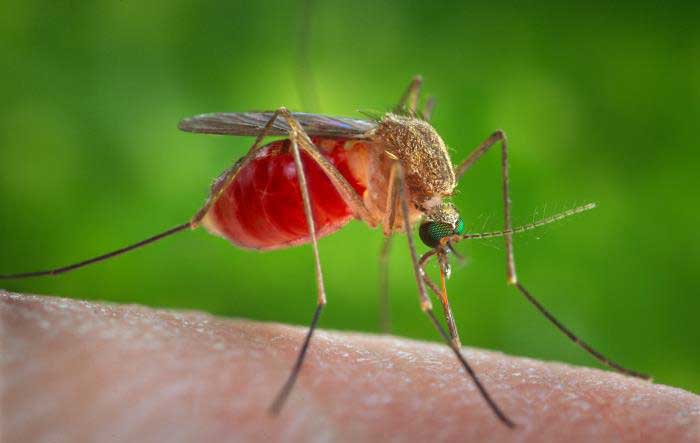 ZANESVILLE, Ohio – Spring is here along with the many insects, like mosquitoes that thrive under the warmer conditions.
Zanesville Muskingum County Health Department Vector Control Specialist Logan Bryan talked about mosquitoes and steps the county is taking to control their population.
"Some of the dangers that mosquitoes have is, one that we're kind of focused on right now is West Nile Virus. You know 70-to-80 percent of people that do have West Nile don't show any symptoms. So we just want to take care of that as much as we can. We test them (trapped mosquitoes) for Zika and West Nile, so they go out to our department in ODH. So every mosquito we trap, we freeze them and then put them in a test tube to be sent out to ODH, Ohio Department of Health to be tested," Bryan said.
Mosquitoes aggregate around standing water and tall grass. Drain, treat and protect is a slogan that homeowners can employ to limit mosquitoes on their property. It entails draining buckets, cutting their grass, wearing long sleeves and using sprays that contain Deet.
The majority of mosquitoes come out at night and Bryan uses an organic chemical that targets mosquitoes. He takes extra precautions around honey bee-hives and honors the requests of owners who don't want their property sprayed.
"Around dusk, I will come out and spray so if you see the health department truck with flashing lights and a fog, that's just me spraying," Bryan said. "The fog doesn't hurt anybody, it just takes care of the mosquitoes and we just ask that if you want a specific area sprayed, just let us know in the message. Please leave your name, first and last, your phone number in case we need to contact you, as well as your address and what your zip-code is."
If you are interested in having your property sprayed for mosquito control you can call the health department to arrange an appointment at (740) 454-9741 Extension 300.