Holiday Fun Planned at the John McIntire Library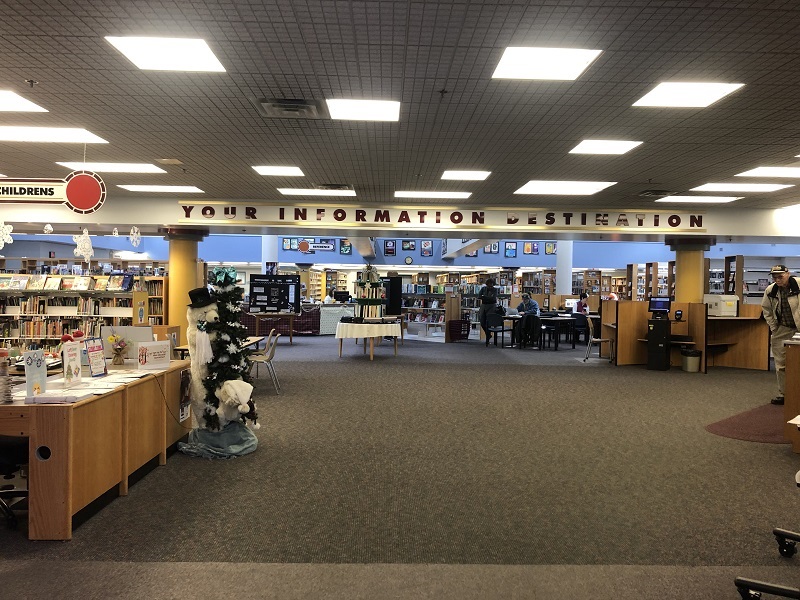 ZANESVILLE, Ohio – The week of Christmas has finally arrived and
many area businesses and organizations will be operating on a special
schedule for the remainder of the holiday season. The John McIntire
Library, located in downtown Zanesville, will be open for the
majority of the week. Kerrie Hrycko, with the library, says the week
will end Saturday with a special screening of Toy Story 4.
"This week, we are
actually closed on Tuesday and Wednesday—but our website is of
course always open for people to request materials. We will be open
all of the regular times for the rest of the week, though; so
definitely drop in and see us. On Saturday, we are going to be
showing Toy Story 4—so, we're also having some fun family
activities here for everyone."
Additional holiday
fun is scheduled for area children on December 31st as the
John McIntire Library hosts its Happy Noon Year event during the day.
"There's not a
whole lot of things for children to do during the day to celebrate
New Years Eve—and of course, you can't always have them stay up
until midnight. So, we have an all-ages drop in event that starts at
11 here at the library—and then, we'll have a big balloon drop at
noon for everyone and there will be crafts and activities; all kinds
of fun things."
Library cards are
available free of charge at all Muskingum County Library System
locations. Requirements include a photo ID or documented proof of
address; such as a piece of mail.