Impaired New Lexington man crashes car into Zanesville house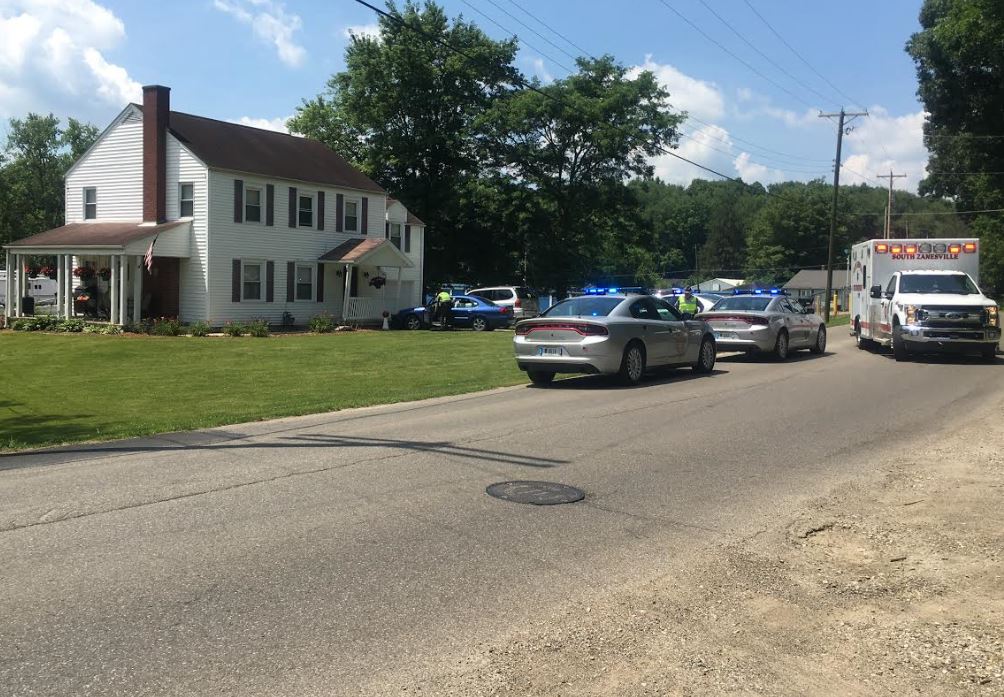 ZANESVILLE, Ohio – A car crashed into a Zanesville home on Coopermill Road Saturday shortly before noon.
Ohio State Highway Patrol Sergeant, Todd Henry said the driver drove off the right side of the road, crossed back over the road, through a yard and crashed into a house. The Ohio State Highway Patrol said 40-year-old Corey Baughman of New Lexington was behind the wheel of the Ford Taurus. They said Baughman was impaired by drugs during the time of the accident. He was transported by South Zanesville E.M.S to Genesis Hospital with what Sergeant Henry believed were minor injuries.
Sergeant Henry said "We were dispatched to an injury crash here on Coopermill. The vehicle traveled off the right side of the roadway and went back across the roadway, off the left side and struck the front porch of a house."
The homeowner was home at the time of the crash, and thankfully was sitting on the porch away from the accident. Baughman was the only person in the car at the time of the crash.
"Yes, there was actually a resident, the resident of the house was actually sitting on the front porch of the house, not the side porch where it actually struck," Henry added.
The Ohio State Highway Patrol said charges will be filed at a later date and the accident is still under investigation.