WHIZ Sports 4-28: Sheridan Bats Push Generals Over Tornadoes In Softball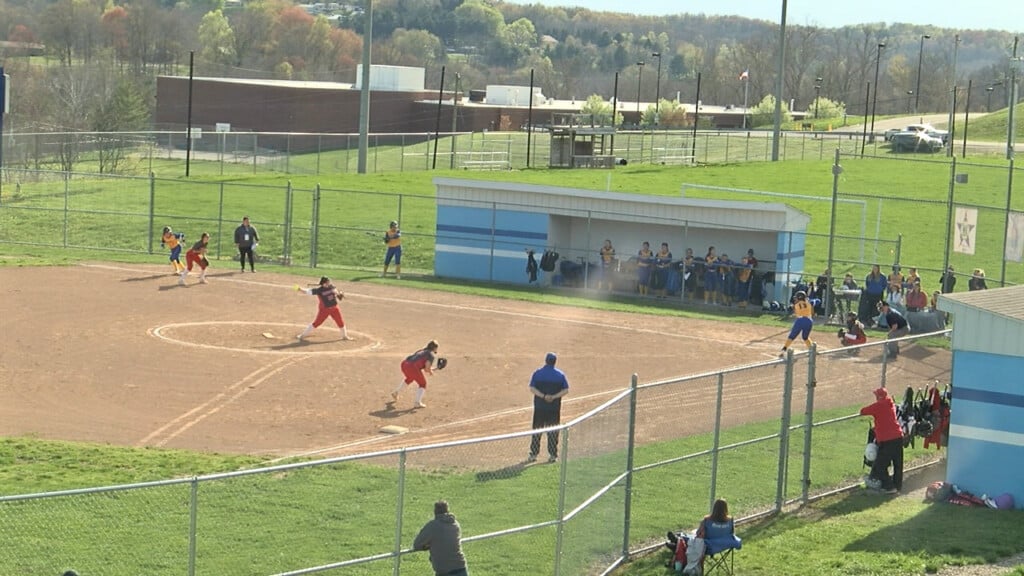 ZANESVILLE, OH- It was a nice day in our area and it was certainly a nice day to catch a matchup between West Muskingum and Sheridan in a game between two Muskingum Valley League softball teams.
Early on, it was the West Muskingum defense stepping up as the outfield duo of Kensleigh Foster and Mariska McCune coming up with big plays to prevent Sheridan from getting on base.
But then, it was time for the Tornadoes offense to shine. What better way to do it than a 2-run home run right over the centerfield wall by Katlynn Foster. She put this one into the trees to get her team onto the board first. Tornadoes running on all cylinders early.
Sheridan would not go away. Generals pitcher Brooke Dixon put together a good performance in the circle after allowing the home run.
Generals at the plate now and Avery Mueller hits a grounder to the shortstop and is called out but brings in a runner to make it a 2-1 game.
Shortly after, big hit by Sheridan as the batter puts this one over the outfielders and it goes all the way to the wall on her way to a double. Big play for the road team.
It was close midway through the game but it was the Sheridan Generals taking over in the second half…defeating West Muskingum 17-4.