J. Alan Burbacher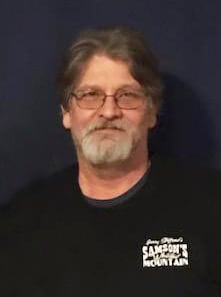 J. Alan Burbacher, 58, of Eustis, Florida, died Monday, July 24, 2023, after a brief illness and following a heroic battle with massive injuries sustained in a multi-vehicle accident in April 2022. He was born in Cambridge on July 21, 1965, the only son of the late Joseph Burbacher and Nancy Stoehr Burbacher who survives. He grew up in Summerfield and was a 1983 graduate of Shenandoah High School and the Muskingum Area JVS Auto Body Program that led to a lifelong career in collision repair.
Alan was an avid sportsman and especially enjoyed his many fishing charters into the Gulf and building custom rods for his friends. He followed NASCAR, ARCA, IndyCar and Grand Prix racing on TV and enjoyed living near and attending races at Daytona Speedway.
In addition to his father, he is preceded in death by his wife Rochelle Burbacher and stepson Ryan Delvaney.
Among those left to cherish his memory, in addition to his mother, are his sister Julia (Jon) Blake, nephew Jason (Trisha) Blake and their children Kate and Wesley, niece Kristen (Alex) Heavilin, special friend and care giver, Joanne Cardinali and his constant furball companions, Bart and Bugs.
You are asked to remember Alan with these words from Isaiah 40:31 "But they that wait upon the Lord shall renew their strength, they shall mount up with wings as eagles; they shall run, and not be weary; and they shall walk, and not faint."
A caring cremation has taken place and private graveside service observed with Rev. Andrew Wilson officiating. The family wishes to thank the Chandler Funeral Home, 609 West Street, Caldwell, OH for their compassion and care during the difficult days following their loved one's passing.
Chandler Funeral Home & Cremation Services, 609 West Street, Caldwell, OH 43724 has been entrusted to care for the family. Please join us in remembering Alan by visiting his memorial at www.ChandlerFuneralHome.net