Jack Huber (September 10, 1940 – January 16, 2010)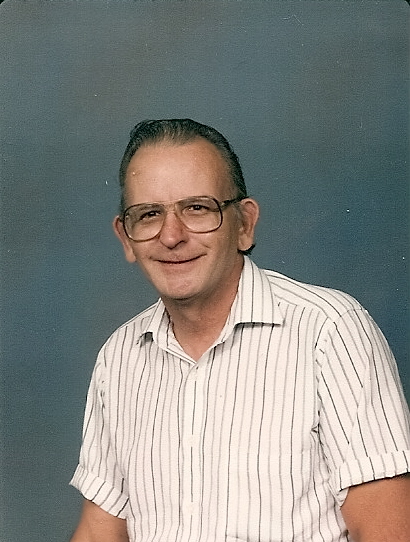 Zanesville,
Jack Huber 69 of Zanesville passed away Saturday January 16, 2010 with his beloved family around him at his home. Our beloved Jack is gone home to be with his Father and Creator.
Jack was born in Zanesville on September 10, 1940 to the late William C. and Rachael Ann Reihl Huber.
Jack was an unselfish man. He raised children that were not his own, with never a complaint. In his younger years he loved boxing at the YMCA, boating, flying private planes, traveling and all his faithful friends and family. He was a great mechanic; he worked on his brother Bob's drag car and restored his own 1978 Mercury Zephyr.
Jack graduated from Zanesville High School and joined the Marine Reserves, Unit L Company 3rd Battalion 25th Marines. He served during the Vietnam War. He was a lifetime member of American Legion Post 29.
Jack retired from Greif Brothers Corrugated Box Plant after 27 years of service. He then started his own company in 1988; J & M Huber's Forklift Service until 2009. He cared for, and respected all the companies he took care of.
He will be especially missed by his little dog Axle who stayed by his side until the end.
Jack is survived by his loving wife Marlene J. Bedard Huber; sons Vance G. (Lorrie) of Woonsocket RI, John W. (Michelle) Huber of Chicago, IL, Gary S. (Yoko) Scullin stationed in Los Angeles, CA, Tim Bice of Zanesville; daughter Marianne E. (Bill) Huber Hall; brother William E. (Dorothy) Huber of Chesterland, OH; sister Kay I. (James) Ball of Zanesville, OH; sister-in-law Shirley Huber of Zanesville, OH; eight grandchildren; one great-grandchild; and many nieces and nephews.
He was preceded in death by his parents, sister Shirley A. Kelly, brother Robert L. Huber, and a grandson Jack William Huber Hall.
Calling hours will be held on Tuesday January 19, 2010 from 2 pm to 4 pm and from 6 pm to 8 pm at THE SNOUFFER FUNERAL HOME, 1150 West Military Road, Zanesville. The funeral service will he held on Wednesday January 20, 2010 at 11 am at the funeral home with Rev. Dr. David M.Brown and Chaplain Tim Patton officiating. Burial will follow in The St. Paul Cemetery in Sonora, OH.
In lieu of flowers, the family would like memorial contributions made to either The Market Street Baptist Church, 140 North 6th Street, Zanesville, Ohio 43701 or Genesis Hospice and Palliative Care, 713 Forest Avenue, Zanesville, Ohio 43701 in Jack's name.
To send a note of condolence to the Huber family please visit our website at www.snoufferfuneralhome.com or call one of our compassionate staff at 740.450.8000.