Jakob Eugene Jones (June 7, 2010 – February 4, 2011)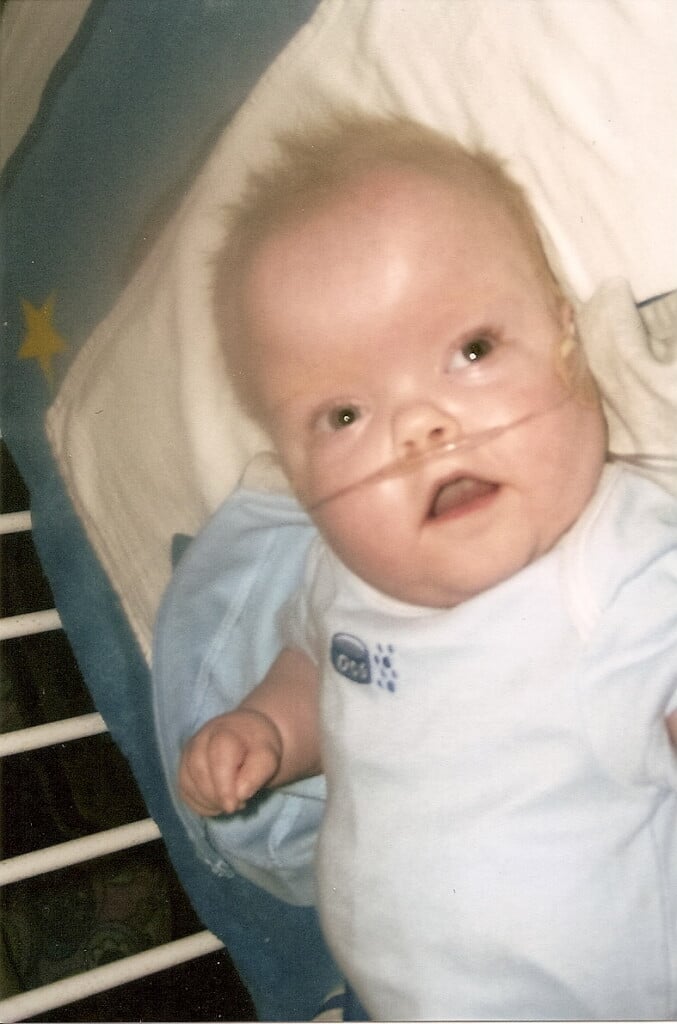 Jakob Eugene Jones 8 month old son of William and Kelley White Jones of Zanesville went to be an angel on Friday February 4, 2011 at Genesis Good Samaritan Hospital after lifelong complications. He was born June 7, 2010 at The Ohio State University Medical Center in Columbus.
In addition to Jakob's parents he is survived by his sister Jasman Jones and his brother Jermiha Jones; his maternal grandparents Jodie (Tim) White-Robertson and Steve (Frannie) Hannum; Paternal grandparents Steve Ford, Helen Brown and William Jones Jr.; maternal great grandmother Bernie Sims; paternal great grandparents Dixie and William Jones; aunts and uncles Keith Wade, Kyle and Jessica Wade, Jennifer Wade and Bobby Ford, Josh Wade, Michael Lindsay Ford, Frank and Erika Ford, Steve and Malinda Ford, special uncles Robert Bagley and Michael "Nut" Nethers and several cousins.
He was preceded in death by his great grandfather whom he was named after Roy Eugene Sims.
The family would like to extend a special thanks to Nationwide Children's Hospital in Columbus, nurse Stephanie Bowser,the Ronald McDonald House, Interim Health Services nursing staff and Help me Grow, Judy Hatfield.
Calling hours will be held on Tuesday February 8, 2011 from 10am until time of services at 1pm in THE SNOUFFER FUNERAL HOME CHAPEL 1150 W. MILITARY RD. ZANESVILLE. Burial will follow in Woodlawn Cemetery.
To send a note of condolence to the Jones family visit www.snoufferfuneralhome.com or call our caring staff at 450-8000.