Jay Allen Is Coming To The Muskingum County Fair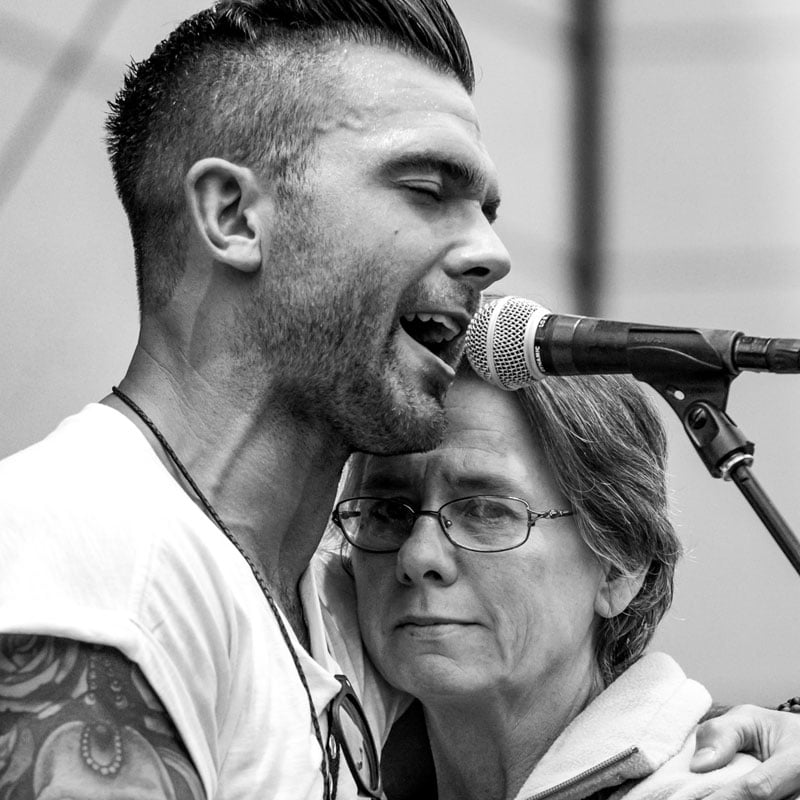 Zanesville, OH- Country music artist Jay Allen will be bringing his music and incredible story to the Muskingum County Fair this Friday. 
After finishing a tour in Europe, Allen's journey makes a stop in Ohio. This is a state he has not had the chance to play in much, but feels people in this region connect to his music and his story.
"That's a part of the country where there's real country music fans still. There's something about the people in the middle of the U.S. that really get it, and have really big hearts and an understanding of what I do and what I am trying to accomplish," said Allen. 
Originally from Cedar Falls, Iowa, Allen's musical career started when he drove 10 hours to Nashville with a suitcase and only a guitar to his name. Once his mom got sick with Alzheimer's disease, he wrote a song out of desperation and heartache as he figured out what Alzheimer's was. To him, this was a disease that the elderly got, which can be a common misconception. His mother was only 51 years old. Allen's single "Blank Stares" is about his mother. Before she passed away, Allen had the opportunity to bring her on stage a few times as he performed that song and shared a beautiful moment between him and his mother and everybody in the crowd. Allen told us about the first time he was his most vulnerable on stage.
"I shared my heartbreak story in front of all these strangers. Suddenly after that, everyone stood up and we all just hugged each other and cried. You know, almost tears of joy. In that moment it didn't matter if you were Jay Allen, or Garth Brooks, it didn't matter how much money you had or how successful you were, we all had this common ground that we were losing someone to Alzheimer's or we had lost someone or going through it in that moment. For me, I just saw humans, I saw the power of music."
Since that night, Allen has helped raise over 100 million dollars with the National Alzheimer's Association. You may recognize him from his time on NBC's The Voice in 2022, where his story reached a national level. He shared some advice on how to handle the daily battle the disease can have on you if a loved one or someone in your life has Alzheimer's. 
"Well, I say it's okay to not be positive, it's okay to have hard days. The coolest thing for me was when I actually decided to be brave and just express my anger and heartache and confusion."
Allen said his biggest regret was spending too much time on tour instead of being at home with his mother. Most have heard the phrase "no time like the present." Allen wrote a song titled "No Present Like the Time," which is about time being a gift. He said, spend time with people, don't wait until someone is sick, and make the most out of every day and moment. 
If you make it out to the fair on Friday night, it will be an energetic country rock show. Allen promised that no matter what, "Blank Stares" will be played. You can find Jay Allen's music at his website and also share stories about your experience with Alzheimer's on his Facebook page.