Jim and Bobbi Lepi to Receive Dick Johnson Civic Leadership Award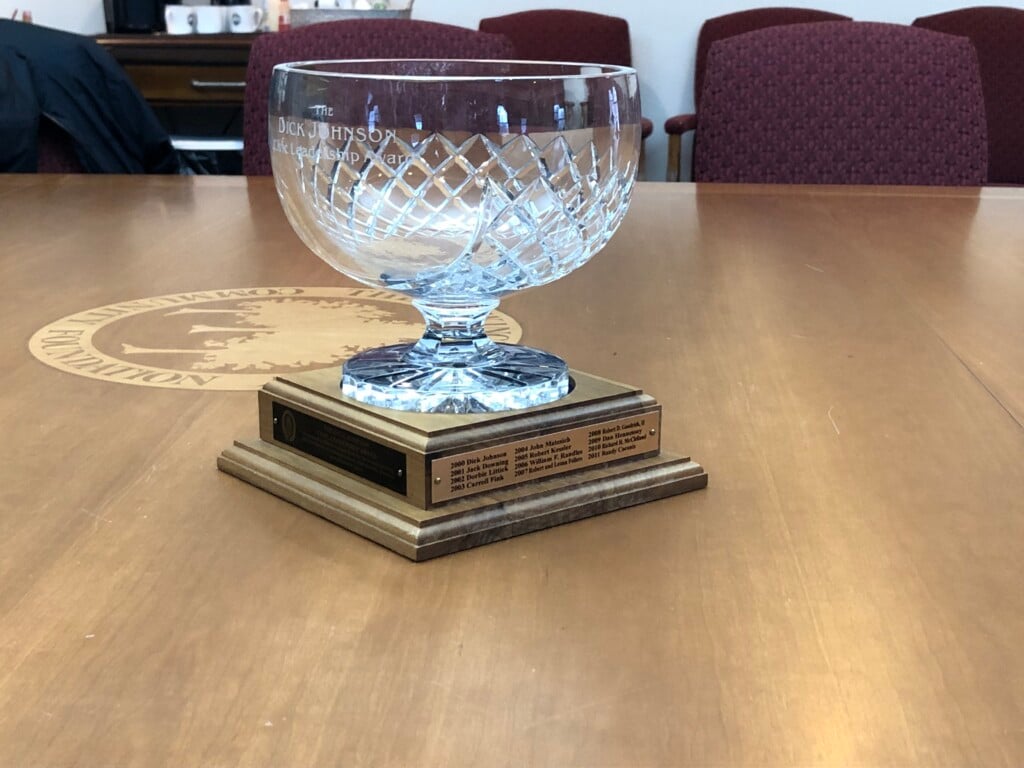 ZANESVILLE, Ohio – The Muskingum County Community Foundation has
announced this year's award recipients of the Dick Johnson Civic
Leadership Award. After beginning their married life, high school
sweethearts Jim and Bobbi Lepi became involved with multiple area
businesses including Lepi and Associates Real Estate, Lepi
Enterprises, and Dresden and Company. Brian Wagner, CEO of the
Muskingum County Community Foundation, says the couple has given back
to the community in tremendous ways.
"Jim and Bobbi
Lepi—for what they have done through their businesses that they own
and operate, as well as the generosity and support of the community
that they have given back are the reason that they were selected for
this year's honor. They are very active in the business community
and again very quietly give back a lot of their time and talent—and
treasure back into Muskingum County to make it a better place to
live."
The Dick Johnson
Civic Leadership Award was created in honor of Dick Johnson, who was
a prominent member of the community dedicated to giving back to
Muskingum County.
"Dick Johnson was
a business leader here in the community—and Dick was also involved
in a lot of things. Very generous with his time, talent, and
treasure. If he felt it was something that was good for the
community, he got involved in it. From supporting youth baseball
teams all the way up to projects at Muskingum University; Dick
Johnson was involved in it."
Jim and Bobbi Lepi
will be formally presented with the award at the Groundhog Day Event
on January 31; to be held at the Ohio University/Zane State College
Campus.