JUNIOR R. WEAVER (June 17, 1934 – January 27, 2011)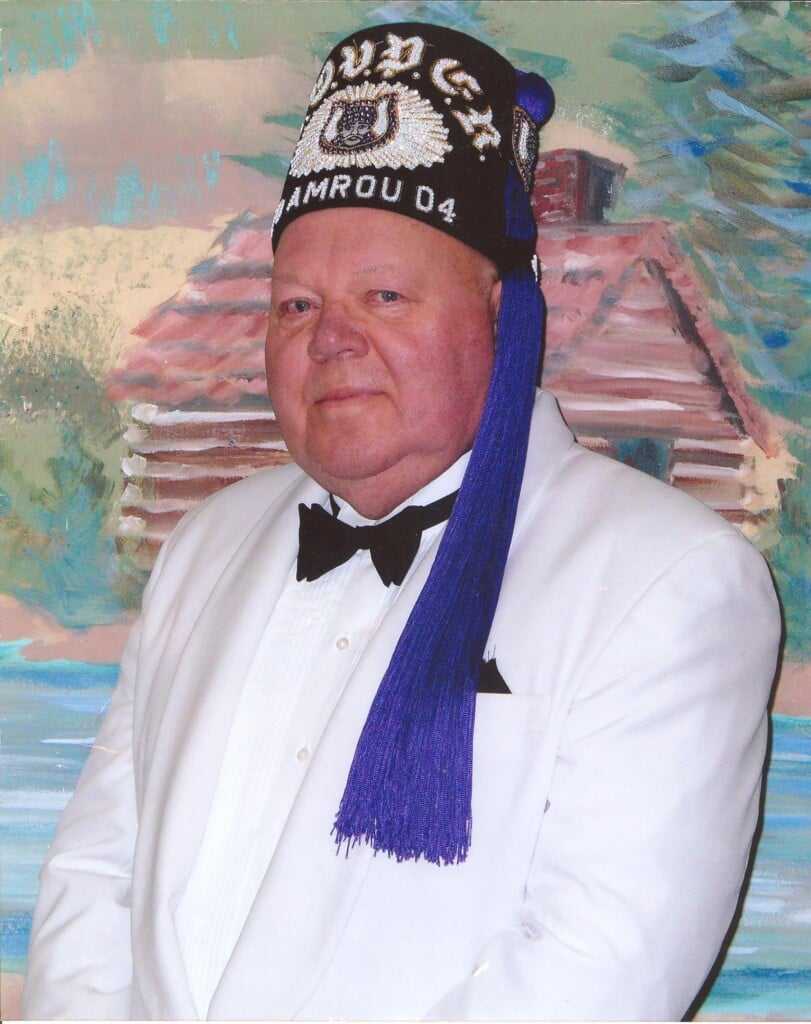 THOMPSON-FARUS FUNERAL HOME
Junior R. Weaver, 76, of Zanesville, passed away Thursday, January 27, 2011 at Adams Lane Care Center, Zanesville.
Junior was born June 17, 1934 in Caldwell, the son of the late John and Eura (Whited) Weaver.
Junior worked for Findley Meat Packing, Owner and Operator of Malta Gulf Station, White Chevrolets, Kane Pontiac, Dutro Ford, US Postal Service, Genesis Health Care and he drove cars for area dealerships. He was a member of M&M Jaycees, M&M Lodge F&AM, Anchor Lodge #283 F&AM, Republican Party, Past Monarch (2004) of the Amour Grotto, he was a 32' Mason with the Scottish Rite Valley of Cambridge, Elks Lodge of Zanesville and also served on the Malta and McConnelsville Fire Department. He enjoyed gardening with his buddy Bill Lent, golfing, playing euchre, driving cars and cooking with his friends at Amour Grotto and watching Nascar and the Ohio State Buckeyes. He was a member of the Rolling Plains United Methodist Church.
Junior is survived by his wife Faith (Clemens) Weaver whom he married November 4, 1952; his children Terry (Sheila) Weaver of Zanesville, Larry Weaver of Zanesville, Barb Allen and friend Alan Wymer of Zanesville, Becky (Rick) Work of Zanesville and Tracey Weaver and friend Gene Gibbs of Zanesville; 11 grandchildren Matt (Vickie) Weaver, Brandi (Tim) Mahon, Jason (Chris) Weaver, Carey Weaver, Chelesa Harper, Joshua Allen, Taisha (Derek) Perone, Cory Work, Heather Dusenberry and Tyler (Linda) Dennis; 19 Great Grandchildren and 3 Great-Great Grandchildren and his special K-9 companion 'Buster'; two brothers Don Weaver of FL and Harold (Irene) Weaver of Malta; a sister Frances Carpenter of Coshocton.
In addition to his parents Junior is preceded in death by two brothers Ralph and Darrell Weaver, one sister Earleen Traister and a grandson Michael Joseph Allen.
Amrou Grotto will hold services at 8 pm Sunday evening.
Visitations will be 2 to 4 and 6 to 8 pm Sunday, January 30th at the Thompson-Farus Funeral Home, Duncan Falls, where funeral services will be 3 pm Monday.
In lieu of flowers please make memorial contributions in Juniors name to Amrou Grotto, 2560 Old River Rd, Zanesville, OH 43701 or to American Diabetes Association, P.O. Box 11454, Alexandria, VA 22312.
To send a note of condolence to the Weaver family go to: www.thompsonfarusfuneralhome.com