Justin A. Dantonio (March 31, 1925 – August 28, 2011)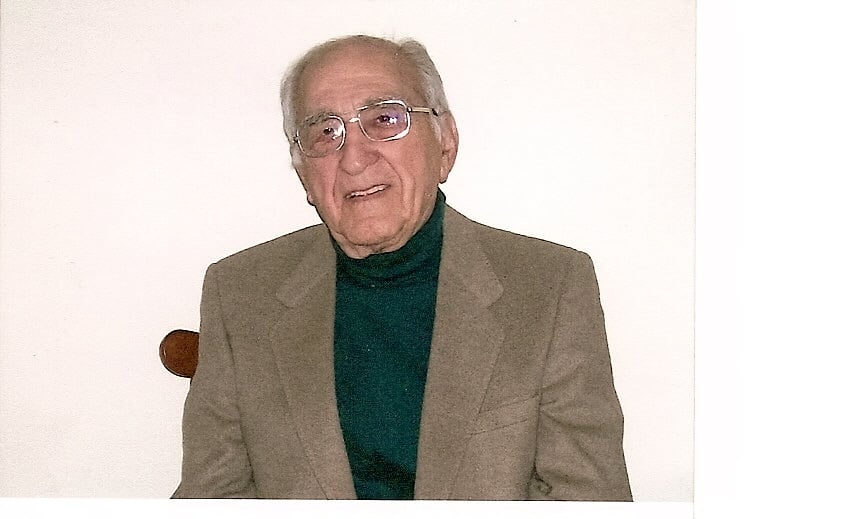 ZANESVILLE
Justin A. Dantonio, born March 31, 1925, peacefully passed on August 28, 2011.
Justin's gift in life was his compassion ¬for others¬ — the way he loved his wife, Maryan, every day of their 57 year-long marriage; the way he raised his sons, Frank, Mark, John and Mike, to be hard-working, caring men; and to his grandchildren, Justin, Ross, John, Katelynn, Kristen and Lauren, he embodied what it meant to be a good person.
Justin wanted to leave a positive impact on everyone he came across, and he did. He reached many Zanesville residents as a longtime educator at Roseville High School, John Hancock Junior High School, Zanesville High School and Tri-Valley High School.
Justin has built a beautiful, loving family. His memory will continue to encourage us to be better people. He has left an imprint on each of our hearts. He has completed all of his circles.
He will be greatly missed.
Calling hours will be held on Wednesday, August 31, 2011 from 2:00 to 4:00 PM and from 6:00 to 8:00 PM at THE SNOUFFER FUNERAL HOME, 1150 WEST MILITARY ROAD, ZANESVILLE,OHIO
Mass of Christian Burial will be celebrated on Thursday, September 1, 2011 at 10:00 AM at St. Nicholas Catholic Church, 925 Main Street, Zanesville, Ohio. Burial with follow in Zanesville Memorial Park Cemetery with full Military Honors by George Selsam V.F.W. Post 1058. To send a note of condolence to the family visit www.snoufferfuneralhome.com and click obituaries, find us on Face Book, or call our caring staff at 740-450-8000.
In lieu of flowers memorial contributions may be made in memory of Justin Dantonio to Genesis Health Care Foundation Cardiac Services 1135 Maple Ave. Zanesville, OH 43701