Karla K. Tilton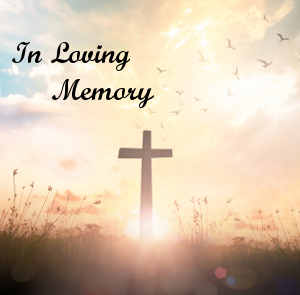 Karla Kay Tilton passed on March 15th, 2023, at Genesis Hospital in Zanesville, OH. Karla was born on January 13th, 1950, in Zanesville to Lloyd and Leona Williamson.
Calling hours will be 11AM to 12PM Monday, March 20, 2023, at THE SNOUFFER FUNERAL HOME, 1150 WEST MILITARY ROAD, ZANESVILLE. Funeral services will begin at 12PM with Pastor Bob Davis. Burial will follow in Heaven's Gate Cemetery.
Karla spent most of her youth living in Canton. Karla met the love of her life, Lloyd (Buddy) Tilton in Canton, and they married in 1967. They were married for 55 years. Karla and Buddy had two children Tammy and Timothy (Tim).
In the early 1980's, the Tilton's moved to Adamsville. Karla spent her time taking care of her family, spending time with friends and working at IGA. Karla also enjoyed a long career at Longaberger. In the late 1990's, Karla was excited to become a grandmother to Kaylee and Kinsey. Karla enjoyed spending her time taking care of her granddaughters and going to all of their activities.  In the early 2000's, Karla was enjoying working and her ever growing family. She welcomed a daughter-in-law to the family when Tim married Lori. Karla was thrilled to become a dog-grandma when Tim and Lori got an adorable yellow lab named Hoover.
From the 2010's until present, Karla enjoyed going fishing with Buddy and attending her granddaughter's activities. Karla was very present in her granddaughter's lives and could be found in the band concession stand on a Friday night or watching her granddaughter's performance at halftime.
Karla was known for being the best egg-maker by her great-nephew, Pierce. Karla enjoyed spending time going to the ever-growing garden, reading, coloring, and just being with her family. Karla was happy to become a dog-grandma once again when Tim & Lori welcomed another yellow lab named Cooper.
Karla was so happy that she was able to be at Kaylee's wedding when she married the love of her life, Brandon. Karla was thrilled to become a great grandma to Carson, Claralynn, and Colton. Karla enjoyed spending time with her great grandchildren.
Karla was so happy when Kinsey adopted Cooper an adorable Aussiedoodle who Karla just loved. Karla made sure Cooper had a winter coat because "it's just too cold for that puppy."
Karla was so proud of both of her granddaughters and made sure that they knew it. She was encouraging of their pursuit of education, adventures, and becoming the best possible version of themselves.
Karla is survived by her loving husband of 55 years, Buddy; children: Tammy Roberts and Tim (Lori) Tilton; granddaughters: Kaylee (Brandon) James and Kinsey (Brandon) Roberts; great-grandchildren: Claralynn and Colton James. She is also survived by sister Margaret (James) Wheadon.
Karla is preceded in death by her parents, Lloyd and Leona Williamson; sister, Shirley; sister-in-law Nellie Devoll; great-grandson, Carson James; and granddog, Hoover Tilton. Karla is also preceded in death by her good friend since she moved to Adamsville, Vicky Matthews.
To send a note of condolence to the family visit www.snoufferfuneralhome.com, like us on Facebook, or call our locally owned caring staff at 740-450-8000.