Kenneth McMannis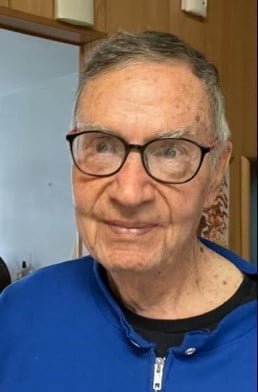 Kenneth Robert McMannis, 92, of Zanesville, passed away Saturday, April 22, 2023, at Altercare of Zanesville. He was born June 1, 1930, in Caldwell, a son of the late Kenneth E. and Edith I. (Groves) McMannis. Kenneth was a veteran of the United States Navy, he worked for McGrall Edison, and he was a self-employed truck driver.
He is survived by his wife of 73 years, Jo Ann (McQuillan) McMannis, whom he married on October 18, 1949; three children, Robert J. McMannis, Lori (Larry) Bailey, Ellen (Jay) Brock; nine grandchildren; thirteen great-grandchildren; one great-great-grandchild, and a sister, Berma Holub.
In addition to his parents he is preceded in death by his infant daughter, Darla McMannis; his son, Tom McMannis; and one brother, Donald McMannis.
Per Kenneth's wishes a cremation will be performed under the direction of the BOLIN-DIERKES FUNERAL HOME, 1271 BLUE AVENUE, ZANESVILLE.
To send a note of condolence: visit www.bolin-dierkesfuneralhome.com, follow us on Facebook, or call our professional staff at (740)452-4551.