Larry Brocklehurst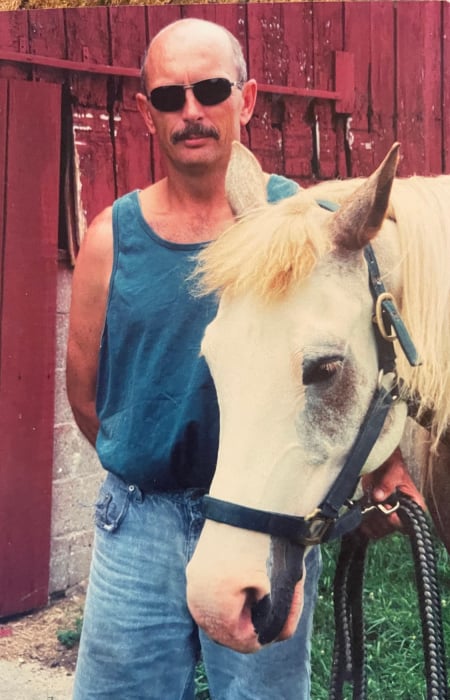 Larry Bill Brocklehurst, 68, of Nashport, Ohio passed away at 12:36 AM, Monday, April 24, 2023 at Willow Haven Healthcare Facility in Zanesville following an extended illness.
He was born Saturday, December 4, 1954, in Ashtabula, the first son of Harley and Dian (nee: Moeller) Brocklehurst.
Larry was a former Muskingum County Sheriff Deputy and a detective for the Muskingum County Prosecuting Attorney. In his leisure time, he enjoyed golfing and playing solitaire in the mornings.
Left behind to mourn his passing is his daughter, Shannon Ogg; his brothers and their wives, Dan and Allie Brocklehurst, Kelly and Lori Brocklehurst, Scott and Teresa Brocklehurst, Gregg Brocklehurst and Dean and Betsy Brocklehurst; his grandchildren, Chance and Natascha Ogg; his furbabies, Buddy, Duckie and Franny and many friends and family.
In addition to his parents, he was preceded in death by the mother of his daughter, Vicki Lynn (nee: Thomas) Paech.
Larry will be cremated, and a Memorial Service will be held at 1:00 PM, Sunday, April 30, 2023 at Muskingum Church, 4545 Gorsuch Rd., Nashport. Preceding the funeral ceremony will be a Masonic and FOP ceremony beginning at 11:30 followed by an hour of visitation. Friends and family are welcome to stay following services for a meal and fellowship.
Condolences may be expressed to the family at www.goebelfuneralhome.com and like us on Facebook.