Larry Huffman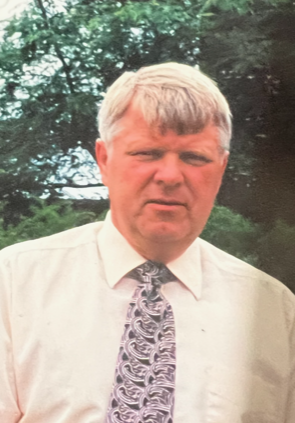 Larry Huffman, 78, of Zanesville passed away July 29, 2023, while traveling to visit family, something he always enjoyed doing.
He was born in Zanesville, Ohio on October 28, 1944, to Howard Huffman and Ethel Smith Huffman. In 1963, Larry and Marlene James were married and moved to Joliet, where their son Brent was born. In 1969, they returned to Zanesville and gave birth to their daughter Dawn.
Once back in Zanesville Larry began a long and successful career as an entrepreneur. Together with Marlene, he owned several businesses including apartment buildings and rental houses, One Stop Drive Thru and that which he was most widely known, LH Huffman Realty and Appraisal Services. During the over 50 years that Larry operated LH Huffman Realty and Appraisal Services he was a member of the Zanesville Board of Realtors where he served as President in the 1980's and the National Association of Master Appraisers. Larry was proud of the businesses he owned and was always willing to help others. It was not uncommon for Larry and Marlene to provide financing to families who otherwise would not have achieved the goal of homeownership. You will not find a more kindhearted and giving man. Larry never met a stranger. It was well known that a one-hour appraisal would take 3 hours and he would leave knowing the life history of his new friend. In all the businesses, that he owned Larry mentored many young entrepreneurs. He believed in and enjoyed sharing with them the knowledge that would help them succeed.
Larry did not sit still very well, he liked to stay busy. Whether it was waxing the camper on vacation, riding his motorcycle on short and long trips, or helping friends and family with projects around their houses he was at his happiest when he was spending time with the people he loved.
Larry's memory and many life lessons live on in his son Brent (Kristy) Huffman; daughter Dawn (Rodney) Zornes; grandsons Brenton and Braylon Huffman, (who he was so very proud of); sister Ruth Sheck; special friend Kathy Scott; and many nieces and nephews.
Many of those that loved and admired Larry preceded him in death. Marlene left this world July 19, 2019. His "kid" brother Donald Shipley passed away in 1984, sister-in-law Karen Shipley Houston in 2005, brother-in-law Martin Sheck in 2022, father Howard in 1982, mom Ethel in 2002 and stepdad Robert Shipley 2004.
Visitation will be held from 5:00 to 7:00 P.M. on Thursday, August 3, 2023 and one hour prior to service at the Bryan & Hardwick Funeral Home. Funeral service will be held at 11:00 A.M. on Friday, August 4, 2023 at the Bryan & Hardwick Funeral Home. Burial will conclude at the Zanesville Memorial Park.
In lieu of flowers, memorial contributions can be made to the Animal Shelter Society, Inc., 1430 Newark Rd, Zanesville, OH 43701.
The Bryan & Hardwick Funeral Home, 2318 Maple Ave. Zanesville is in charge of the arrangements. To share memories and condolences with Larry's family please visit www.BryanHardwickFH.com.