Local Funeral Homes Donate to Christ's Table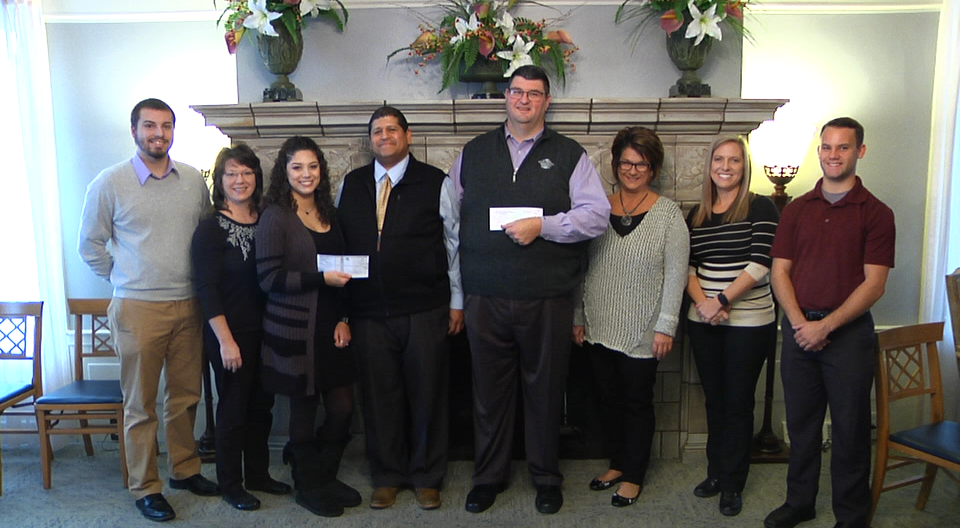 ZANESVILLE, Ohio – Two local funeral homes have teamed up to donate to Christ's Table.
Bolin-Dierkes Funeral Home and Burrell Funeral Services partnered together to provide a thousand dollars to Christ's Table. This is all to help feed families in the community for this holiday season. Today, they held a check presentation at the Bolin-Dierkes Funeral Home on Blue Avenue.
"We've been friends a long time with the Burrells and we just jointly tried to find activities to help better the community," said President of Bolin-Dierkes Funeral Home, Ty Dierkes.
"We were both able to take funds from our funeral homes and supply Christ's Table. Coming into the holiday season we can help provide more meals for the needy, people who usually go to Christ's Table for those services," added intern for Burrell Funeral Services, Kelly Burrell.
Executive Director of Christ's Table, Keely Warden, said she was very thankful for the help of both funeral homes, and that this reminds the community to give back for the holiday season.
"To see Bolin and Burrell to come together and recognize, and they're always there for people in their worst times, in the need. And to know that they do that all year, and are coming together as a unit to do that for us for Thanksgiving, we just want to put a big thank you out there," said Warden.
Christ's Table is still looking for donations of cranberry sauce for their Thanksgiving dinner.